Customer Reviews
A-Line/Princess Scoop Neck Floor-Length Chiffon Lace Bridesmaid Dress With Ruffle
#007057702
List Price: £188.00 Save £81.00
By denisej720
2016-09-30 10:53:03
Absolutely perfect! I ordered the custom size and it is worth the extra $20! The fabric is high quality and the dress is beautiful!!! I received it within 2 weeks. I highly recommend this company!

By atpleasants
2016-09-23 05:23:20
I ordered this dress as a bridesmaid. I was nervous about the quality but in all actuality the quality is awesome! The dress is true to size and the color shown on the website matched as well. The only downside is the length, I did not do my own measurements. I ordered a size 2, I'm 5'4, so the dress would have to be tailored for my height. I would definitely recommend!

By la_mari_mi
2016-08-25 00:50:46
By cnewman1025
2016-08-18 07:52:03
I bought this bridesmaids dress on 8/8/16 in the evening and received it on 8/17/16! I did pay for the expedited shipping. I was hesitant about purchasing it because I was not able to try it on before purchasing, but based on the reviews and the other pictures posted I decided to give it a shot. It runs smaller than a davids bridal dress, for instance, but I am sure it all depends on the type of dress also. For example, if a size 8 dress fit you at david's bridal then you may want to purchase a size 10 here. The dress looks just like the photo! It's kind of long and it is very flowy!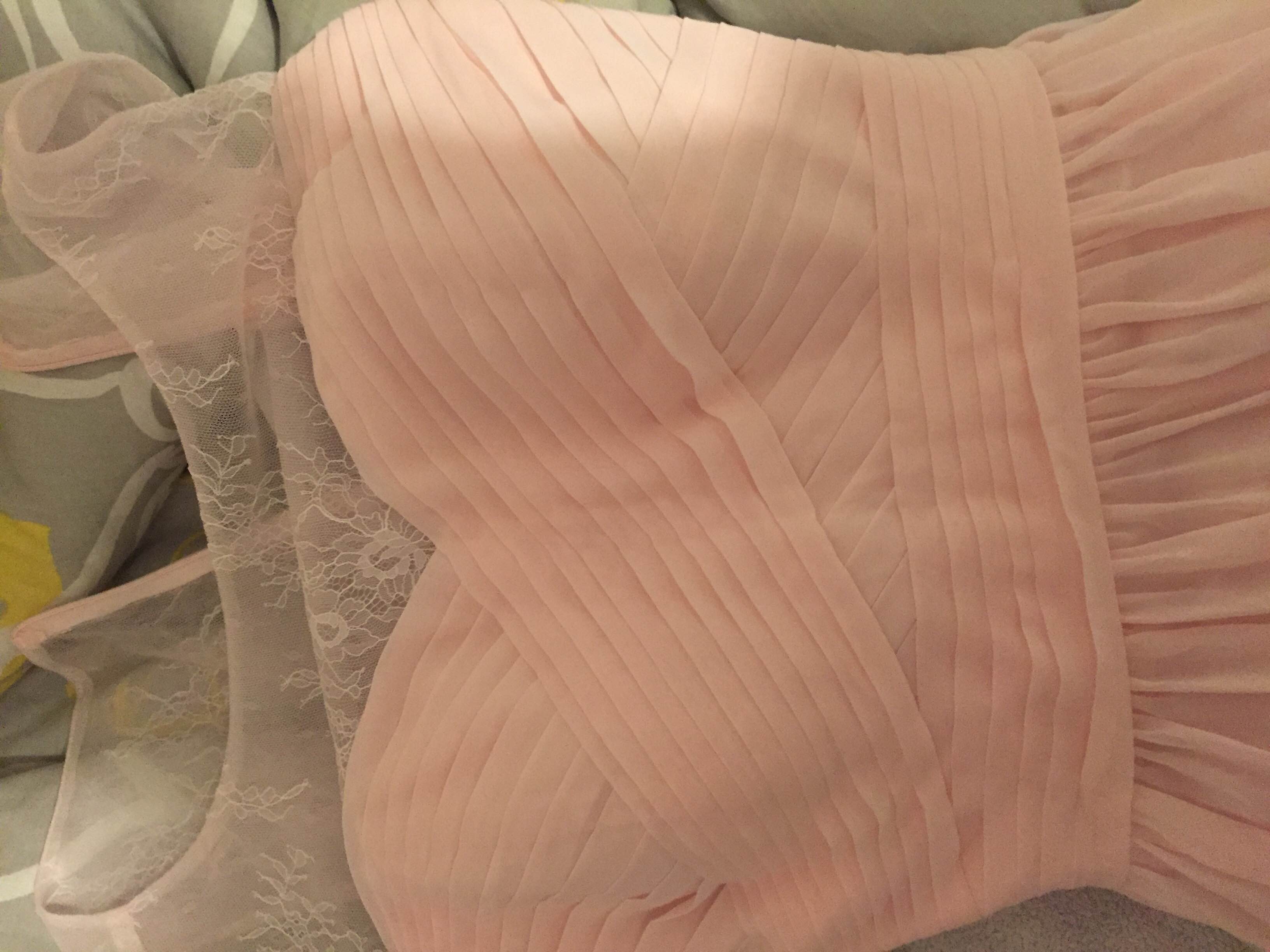 By Tejiriojaruega
2016-07-21 14:15:29
The top is my favourite part of this dress. So perfectly done. I'm excited for my bridesmaids to wear these. So beautiful. No regrets going with jjshouse.

By Erisistible
2016-07-14 20:10:17
By anna.vandekerchove
2016-06-05 05:59:27
I cannot even begin to describe how wonderful this shopping experience was. I was sort of inbetween sizes, and the one I ordered was perfect. The burgundy color is also really beautiful - more like a deep red than a wine color. Shipping and arrival took virtually no time at all, leaving me plenty of time for alterations etc. This dress was my first JJsHouse purchase and definitely won't be my last!

By Pearl
2016-04-18 19:32:08
Ordering these dresses was the best decision I made.My bridesmaids looked gorgeous and got so many compliments.

By michelle
2016-03-28 03:47:48
By michelle mahon
2016-03-27 17:05:09
Ordered this dress for my sister's wedding for the bridal party...we loved it great material high quality classy dress. Thank you jj