Customer Reviews
A-Line/Princess V-neck Knee-Length Lace Wedding Dress With Bow(s)
#002056986
50% OFF /
List Price: £289.00 Save £145.00
By aleongbireh
2016-06-27 05:28:25
my dress came exactly as I expected. it did fit perfectly and there was no need to make any alterations.

thanks alot

By BK29
2016-06-05 04:30:13
Absolutely love this dress! Had to alter the arms as they were too big but was easy to do by myself at home so no extra costs involved... Can't wait for my wedding day :)

By Flower
2016-05-15 19:04:46
By Bx
2015-12-28 09:01:23
This is a beautiful dress!
Unfortunately although I ordered a custom fit i had to get the sleeves and waist taken in, however JJsHouse were extremely helpful in helping me alter it.
For the price you pay, the quality is outstanding. I would definitely recommend it. x

By Eva
2015-11-09 05:02:42
FEATURED REVIEW
By Tabata Trevisan
2015-10-21 03:18:39
Great delivery time, material is really good, looks exactly like the picture. I got size UK6 which is my size but it didn't fit, it was very big on me. Sent to the tailor and got it fixed anyway. Used for my civil ceremony and it looked amazing. Very happy with the dress!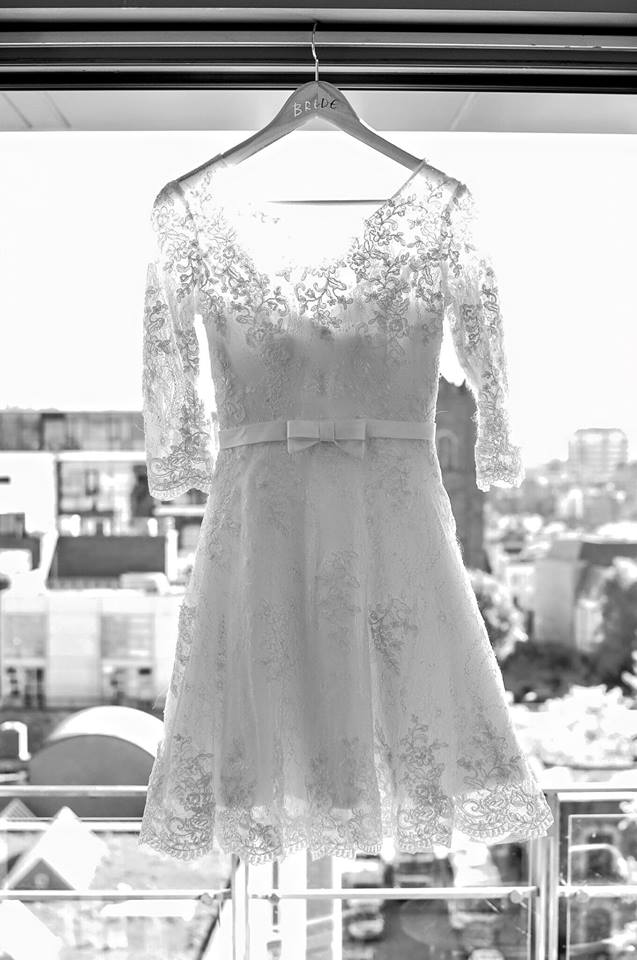 By Shaeded
2015-04-29 06:49:11
My husband and I decided about 2 months ago that on our upcoming trip to Paris we would renew our vows. I knew I wanted to get a dress that would travel easily-not big and bulky and not be expensive. I started looking for dresses $200 and under, I didn't find much but happened to discover JJ's House! Reading the reviews I felt certain this would be a trustworthy company to use. I am thrilled to say my dress arrived in less than two weeks to Wisconsin!

It fits me like a glove, I was so happy to get it custom made in ivory. It is really gorgeous! I ordered it custom because I am smaller on top, the bra is nice support inside as well I feel as though I won't need the gel bra I also bought with it, but I got it in case. I ordered it in ivory, I think the picture on the site makes it look more champagne, it is definitely ivory. I am 5'9" and the length and everything is great! If you are on the fence about ordering through JJ's I can say they I've had amazing customer service!! I am so happy with the quality and customer service! I am now telling everyone about JJ's House! I can't wait to wear this beautiful dress! Thank you JJ's House!!



By Szandra Szentgyörgyi
2016-06-16 05:04:27
the dress is perfectly produced. It's big a bit but I can repair. Thank you!
By cmarin.br
2016-03-15 14:42:35
The dress is cute and very well done! But, the sleeves are too large for me.
By Vicky
2016-02-27 03:47:08
Just received this dress for my wedding on 4/16/16. The picture does not do it justice. It is so beautiful and fits perfectly.