This is a finished dress tailored and photographed by JJsHouse.co.uk. All rights reserved. Copying or otherwise reproducing this image is strictly prohibited.
Empire Sweetheart Knee-Length Chiffon Homecoming Dress With Embroidered Beading Sequins
#20904
Homecoming Dresses
70% OFF On Shipping
Extra 10% Off Sitewide. Code:
DISCOUNT
+
* Expedited Shipping: 3-6 Days
* Standard Shipping: 5-8 Days

Tailoring Time:

7-9

days
+
Delivery Time: 3-6 Days * Expedited Shipping: 3-6 Days
* Standard Shipping: 5-8 Days

This dress is Made-To-Order. Whether you choose a standard size or custom measurements, our tailors craft each dress to order.
This dress is Made-To-Order. Whether you choose a standard size or custom measurements, our tailors craft each dress to order.
Description
Looking for the perfect fit? Compare your unique measurements with JJsHouse's measuring guide, use our made-to-order model which allows us to make your dress based on your exact measurements for a custom-fit dress.
Product Code
#20904
Silhouette
Empire
Neckline
Sweetheart
Length
Knee-Length
Fabric
Chiffon
Embellishment
Embroidered, Beading, Sequins
Straps
Strapless
Sleeve
Sleeveless
Back Style
Lace Up
Fully Lined
Yes
Built-In Bra
Yes
Boning
Yes
Shown Color
Sky Blue
Size
General
Model's Dress Size
US 2 / UK 6 / EU 32
Model Information
Height:5.8ft Bust:33in Waist:24in Hips:34in
Notes
Embellishment color (such as lace, flower, sash, etc.) will be as pictured no matter which color is picked for your dress.
The dress does not include any accessories in the picture, such as wraps/jackets, gloves, veil, handbag, etc. You may
contact us
to order the accessories separately.
Best Selling Items
RECOMMENDATIONS
Product Reviews
Write a review
bartencora
2016-11-17 10:03:12
Ryane.walters1of4
2016-05-24 10:41:30
I bought this dress last minute for my dads wedding. I mixed up the address I wanted it shipped to, so I emailed their customer service email and they changed the address for me within a day! It came the same day it was projected to even with the complications with the address. My dress fit perfectly and I got many complaints, this is now my second dress I've bought from this website (my jr prom dress was my first) and they never fail to please! Planning on ordering my graduation dress from this website as well!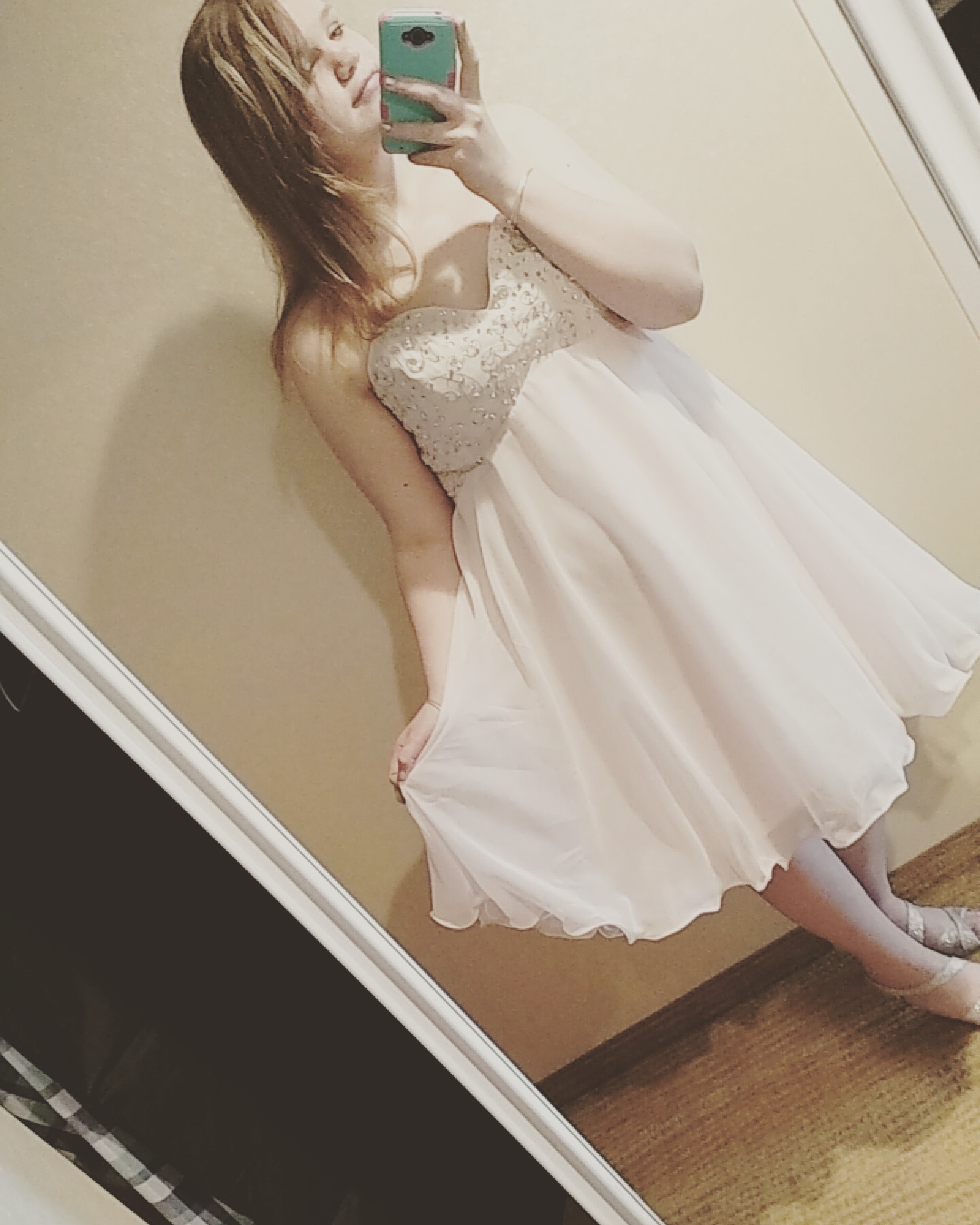 dawnschutzeus
2013-10-18 08:58:00
I never buy anything online. I'm the type who likes to see it on and make sure it fits. My daughter found this dress she loved on your website- and when your daughter is picky and has trouble finding anything- you buy it! I reluctantly bought the dress and not only that I did it with her measurements. Call me crazy! Then on top of that I was cutting it close to homecoming.
It was what she wanted and the color she wanted! I cannot believe when we got the dress how well it was made, how well it fit and how beautiful she looked in it!! I would refer friends to you in fact I already have. I was really amazed at how much your company impressed me and how they made sure she had her dress before homecoming.
Too bad she is only a freshman she could have won queen!!

Madison and mom

susief75
2013-10-09 13:24:15
harryduffy
2016-05-24 14:10:14
I am so thrilled! We ordered this dress for my daughter in a custom size. I worried that perhaps I had not left enough time, I worried it wouldn't fit, I worried it wouldn't look so pretty when it arrived- I didn't have to worry!
The dress is PERFECT! It is well made and lovely and fits her perfectly. We ordered May 15th (and remember- custom size!) and it arrived (all the way to Ct). USA today- 5/24.
Thank you so much!
Will definitely shop here again!
culhaneron
2015-04-25 12:07:30
this was ordered for my niece, was not sure if it would fit, its perfect and she loves the dress and has been shopping for shoes and necklace . Glad I find this company and purchased this its well worth the price
I got my dress way earlier then I expected because last year it was delayed. I am absolutely in love with it, and I just want to keep it on all the time, and can't wait for my dance that is coming up. I recommend doing to custom size because it came the the exact measurements that I put it in. I thought it would be small so I went a little larger when measuring, but it is pretty exact to the way I ordered it! I LOVE IT. I think its beautiful, and it compliments all the right places. If you need it, I would give at least a month to be safe because you never know! Great product, good quality. I am beyond pleased.
RosenAngel95
2014-10-14 10:56:45
My brother is getting married in a couple days and me and my sister and in it. The color was plum so we searched high and low for this color and a dress that we both liked. Finally I came across this websited , I saw all the buetiful dresses, and found this this one, and finally it was one we both liked. I was nervousness about the color because they don't show it on the dress before you order it. But when it came in a day before it was suppose to, I love the color! It was the perfect and gorgeous! I love the tying in the back. But the only issue were having is that they're a little big in the bust area. But it's only for one night so we'll survive :)
I am in love with this dress! It fit me perfectly and it arrived in 8 days all the way from China! It's well made and I highly recommend this website! I will be ordering all my future dresses off of here! Thank you so much for the gorgeous dress! I couldn't be happier!
shar_sdg
2014-09-30 08:48:11
The dress is very well made & a true fit. I ordered on September 19 expedited delivery & we had it 10 days later, in time for Homecoming! Beautiful material, exact color as advertied. Great price for excellent party dress!!!