Customer Reviews
Ball-Gown Off-the-Shoulder Court Train Organza Lace Wedding Dress With Ruffle Beading Sequins
#002056954
List Price: £770.00 Save £580.00
By n.salehabadi
2016-11-17 14:01:30
perfectly fitted to me , high quality and really beautiful dress .I really enjoyed my wedding party ....

By maeh_lamera
2016-05-06 14:18:29
FEATURED REVIEW
This wedding gown was perfectly fitted to me, with very high quality. I was so satisfied with great and very friendly customer service. Almost of my guests were so impressed about my dress. It looks so beautiful and they said I looked like a princess with tiara. All the weddings stuff I used I ordered it here, guests book, shoes, garter, personalized champagne glass, veil, petticoat, ring pillow, invitations card, 2 wedding dresses, and decorations. I was so happy satisfied. I highly recommend JJSHOUSE for high quality and good customer service.

By tiara.krause
2016-05-02 03:38:05
Such a beautiful dress and high quality! I did the custom measurements and it fits perfectly. The customer service at JJs house are amazing. I have tried the dress on for my family and they can't believe how inexpensive it is. I would refer anyone to JJs house!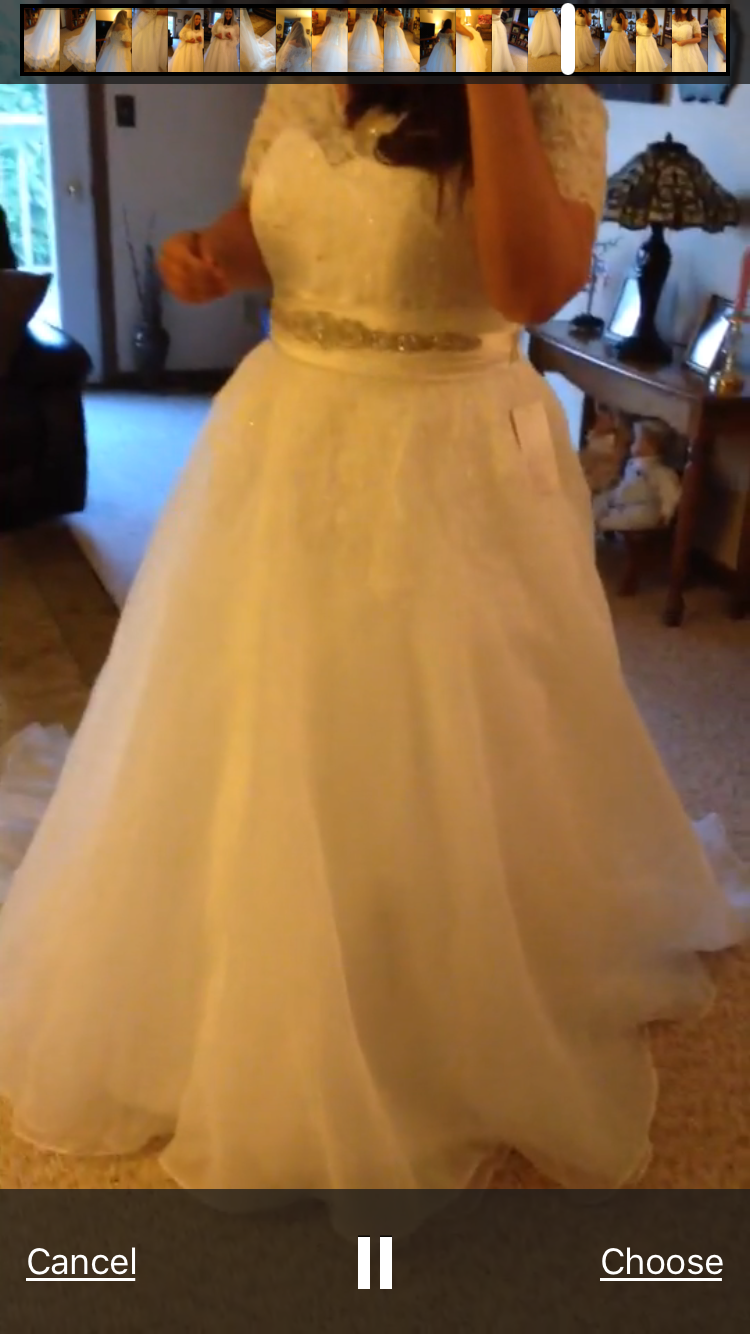 By MHJ
2016-02-20 22:47:23
I ordered my dress with the extra $20 custom tailoring fee and it's really worth it. My dress fits me perfectly and I don't need to make any alterations. This dress is so elegant and the lace is very beautiful. I chose ivory and both the design and color are absolutely gorgeous! I have been recommending this website to my sister and all of my friends who are looking for dresses. I am very satisfied at my purchase. :)

By Mari
2015-11-30 21:21:33
By pangtuzimm
2015-10-02 18:59:26
I bought this dress online. it was stunning just like it was in the photo. it was so elegant with very nice design. My fiance SUPER love this dress! I am 5.08 feet high and I chose the size 4 which is absolutely fit for me. I will definitely say yes to this dress!

By navalil
2015-07-09 22:59:46
Jjs house es una tienda confiable. Tu compra es segura. Los productis son de buena calidad. Jjs house una opcion super recomendable.

By Jessica Pessa
2017-03-19 02:43:59
I loved my dress fited me so perfectly! I used my measures and I compare in the size guide! Best choice in my life! I'm really happy
By heba_sis
2016-11-10 15:57:29
perfect ,, thank you so much jjshouse
By Rem Tin Vang
2016-11-08 12:46:26
I love it and for the price, it is worth it.