A-Line/Princess Scoop Neck Floor-Length Chiffon Bridesmaid Dress With Bow(s)
#90145
Product Reviews
Write a review
celinesweetpea
2020-04-28 06:13:17
I ordered 2 of these dresses and the material is well made and came the perfect size, one was custome and one regular, I do recommend these, shipping was also in a decent time, although I had to pay duties and taxes once in Canada, but it was cheap enough, cheaper then buying them at a bridal shop even with taxes and duties,
This dress fit very well! I needed it gemmed because I'm a bit shorter in height than the size I ordered. The color is very accurate to the photo shown. I would recommend this as a modern bridesmaid dress!
mariamatsouka16
2020-04-06 04:44:05
Totally satisfied! The quality of the fabric is very good and the the dress fits me perfectly! Can't wait to wear it to my friend's wedding!
clau_malen
2020-03-30 15:55:23
I am 5'3 girl, so the dress was a bit too long. I think a better look for tall girls, other than the length it is super stylish, gorgeous and delicate looking.
K Patel
2020-03-24 13:11:55
Love the dress! I am looking forward to wear it. The design and material is amazing. Thank you
Bridesmaid Liz
2020-03-09 18:21:37
This dress is so impressive! It is a bit heavy- but in a good way, it seems very well made and fits just like you'd think from all the photos everyone posted! The sizing was spot on and I love the addition of the built-in cups. I am so excited to wear this for my cousin's wedding. All I need is a bit of a hem, some fun shoes and I am good to go!! Thanks JJ's!

Helen
2020-02-26 22:30:36
This color is perfect for an outdoor wedding!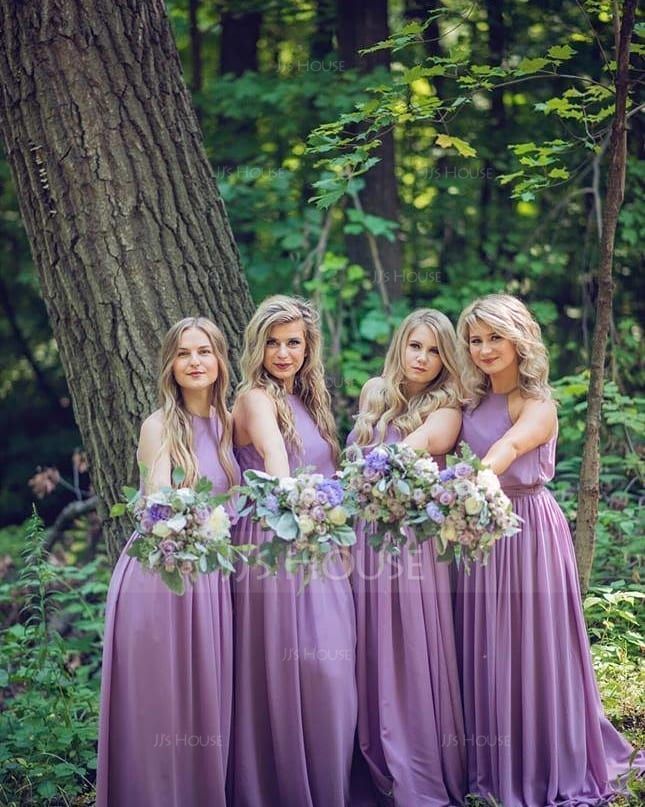 Kayla
2020-02-01 08:30:53
Fits great and is absolutely beautiful!!! Loved the color and loved the fit on my body. Very comfy to dance in and move around.

agutters2
2020-01-23 23:15:41
I think these dresses are very well made very well lined and defo the same as the pictures when they arrive and absolutely perfect for special occasions I ordered 2 dresses for my bridesmaids the only thing I would suggest is to go up by 1 or 2 sizes but apart from that we all love our dresses
agutters2
2020-01-23 23:15:39
I think these dresses are very well made very well lined and defo the same as the pictures when they arrive and absolutely perfect for special occasions I ordered 2 dresses for my bridesmaids the only thing I would suggest is to go up by 1 or 2 sizes but apart from that we all love our dresses