Customer Reviews
A-Line/Princess Scoop Neck Floor-Length Tulle Evening Dress With Beading Appliques Lace Sequins
#017025440
List Price: £267.00 Save £117.00
By prasad999999
2016-11-20 01:05:49
I suprised my girlfriend with this amazing dress, she really like it.

We loved the dress and it was shipped to us with in no time around 4days of my order.


By Bonnie Tuckwell
2015-11-09 05:03:25
By lmsterling619
2015-10-31 13:39:48
Pictures does not show the true beauty of this gown. I am six foot tall and JJ's House tailored my gown to fit every aspect of my body.
I will do business with them again.

By Laura Morrissette
2015-09-09 19:19:49
Very happy with this dress shown here in formal picture take on the Queen Mary II. in Nov. of 2014. Fit, quality and color were excellent. Service was prompt. I chose to get a custom int and sent in measurements. Could not have gotten a better fit if I had made it myself.


By s00kiee
2015-01-09 19:08:53
FEATURED REVIEW
My dress was absolutely perfect except for the bust.... the cups were to big for me but you couldn't tell.. My dress was beautifully made, and excellent quality.. I would recommend JJ's to everyone.. My husband was blown away as was everyone else.. our day was perfect.

By entc001
2014-12-10 10:53:14
I just got my dress last night and was so excited. It is so beautiful, and fits like a glove. I just wanted to say the service was excellent, the quality is amazing. I will be so proud to ware my dress at my son's wedding. It was so worth the $20.00 to have it custom made. I picked black and it is beautiful. I will be shopping at jjs house for all my dress needs. I now am no longer afraid to shop for clothes on line. Thank you all for your hard work.
The picture was taken after a long day, but I couldn't wait to try it on.
tyna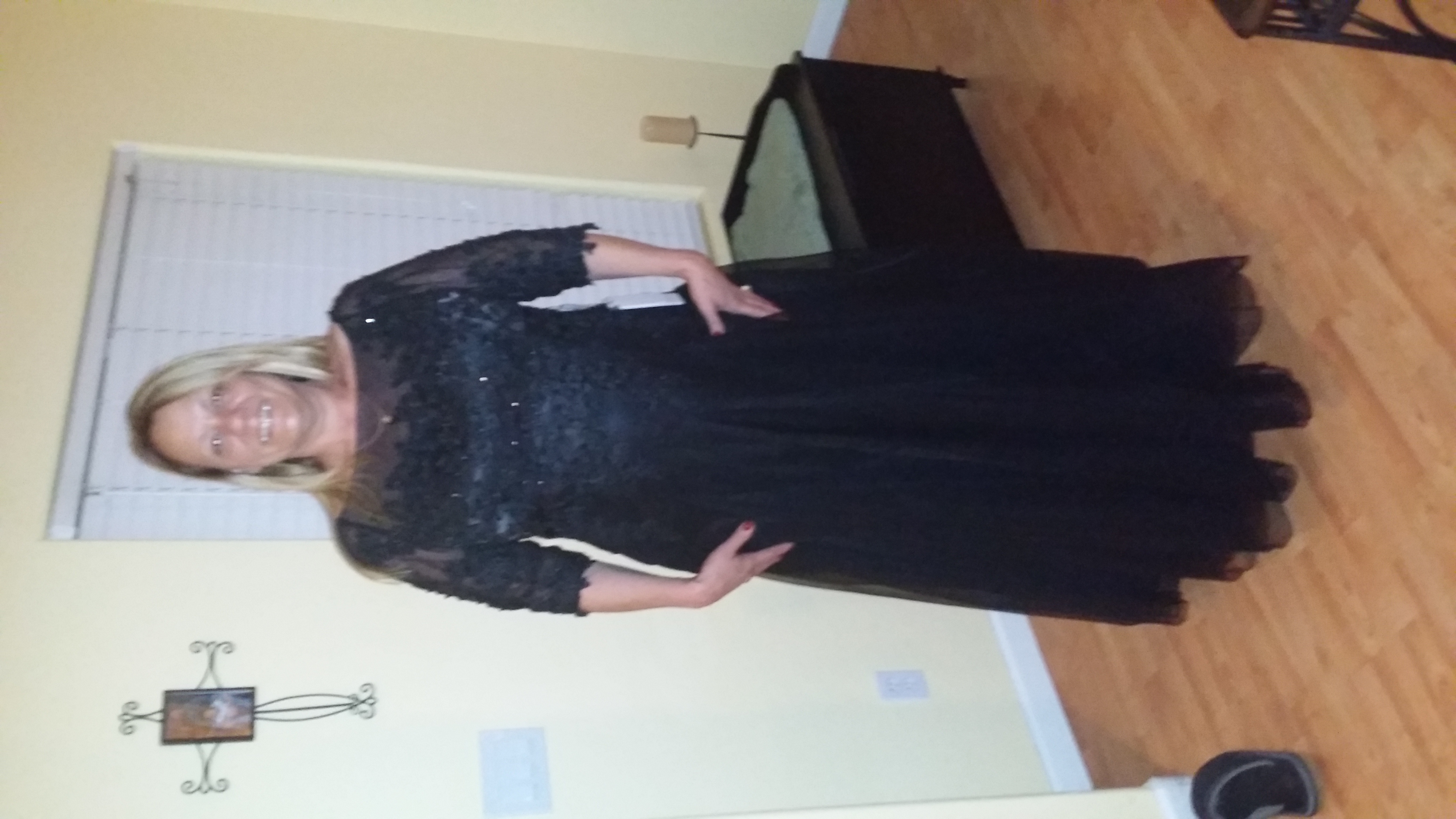 By hanna
2014-10-23 07:12:11
I ordered this dress and fell in love with it! For quite some time I was hesitant to buy without trying on, but then took a risk and it was absolutely worth it. I took the standard size and it was matching perfectly! Got to wear it already on 2 occasions and each time it is a pleasure. Good quality of material makes it pleasant to the skin.
Now considering to order one more dress and counting on the same superb customer service as last time :)

By mehra.nojan
2014-05-16 11:55:01
I just received my dress and I absolutely love it. Looks as nice as the picture and it was made and delivered faster than I was expecting. I highly suggest to us the size chart they provided before selecting your size.

Now I am looking forward to seeing the dress my daughter ordered.

First experience, very satisfy.

Thank you

By angelong
2014-04-04 16:06:09
Thanks JJs house. I ordered this in silver for my wedding dress. The service was fantastic and it arrived in New Zealand within a couple of weeks of placing the order. I wore a strapless bra with the dress as it made the bodice fit so much nicer. I ordered the custom fit and only needed to get the length of the hem altered. I had the dress pressed as it appeared rumpled but they were unable to get the crinkles out. Two different places told me that was what the tulle fabric was like. However the dress photographed well. I loved the dress and have not seen any other dress that I would have preferred. The workmanship was great. I would not hesitate to recommend or reorder another dress from JJs House.

By Hannah
2014-04-03 17:40:38
I ordered this for my Junior Prom and was slightly hesitant at ordering a dress online. This was my first time ordering at this site and I am thrilled! The dress was made in about a week and was shipped to the US in three days! (With expedited shipping.) I got custom measurements, because I'm somewhat short and didn't want to go to get the dress altered. TOTALLY WORTH $20.00. The dress fits like a glove, and it is the perfect length with my heels! I had this dress made in dark green, and it is a gorgeous color! I cannot wait for my prom. Thanks, JJ'sHouse!

Reply by JJsHouse 2014-04-04 02:03:24
Hello Hannah, it delights us to hear you are satisfied with us. We are honored to be able to serve you, and that our wide selection of trendy dresses add to your charms.