Customer Reviews
A-Line/Princess Strapless Knee-Length Satin Wedding Dress With Sash Bow(s)
#002000067
List Price: £204.00 Save £103.00
By Frede Pieters
2016-05-27 00:52:51
Heb de jurk laten maken voor m'n zus haar vrijgezellen.
Past perfect en flatteert haar zo goed.
Bedankt. we zijn er zeer gelukkig mee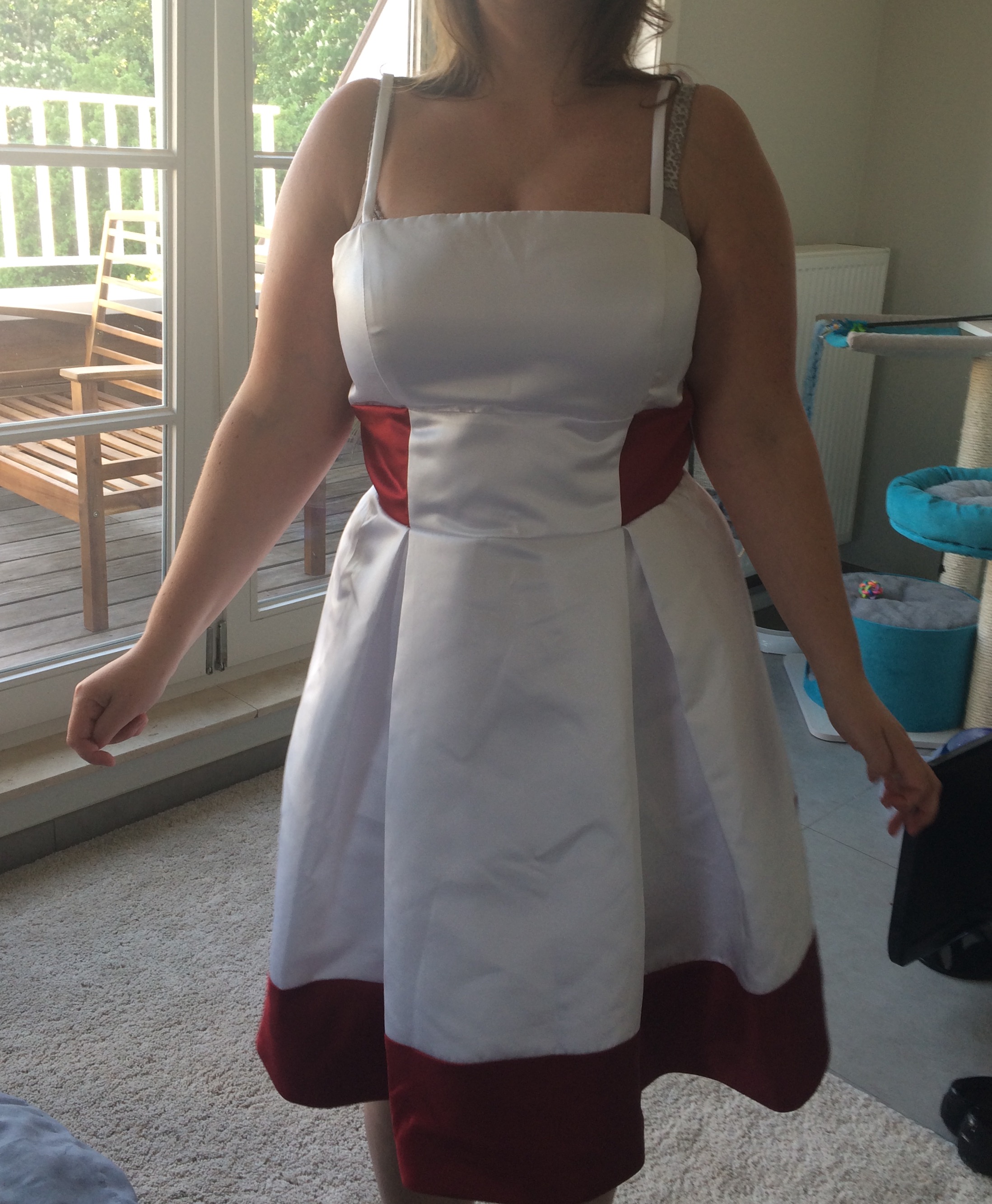 By mariela_basilio
2016-01-02 09:41:00
By mariela_basilio
2016-01-02 09:40:57
I love it, I thought it was going to be big but it was a perfect fit

Reply by JJsHouse 2016-01-03 01:18:25
By jlcgem2
2016-02-18 10:47:52
Amazing satin fabric, style and support. I love the rich look of this dress. The fit is great and there is even a support bra in this strapless dress. I have recommended this site to others. No picture because the big date is not until April!
By kscadu
2015-11-30 07:29:25
Pictures are very accurate to the actual dress received. It is beautiful and very comfortable. I found the bust runs a bit big but everything else is accurate. Great value and beautiful dress!
By gayle_donato
2015-05-04 23:50:52
By nadia.theodore
2014-08-12 07:52:44
i just love the dress great job to those who created and build it
By aras8407
2014-03-14 15:10:23
FEATURED REVIEW
I will advise EVERYONE to order with u guys!!! I was nervous to order online, after reading some negative comments. It was totally worth it!!!! You guys are the very best, I mean it with all my heart, your dress is neatly tailored, fits perfectly and is soooo beautifulll!! I have received my dress in 14 days, it was shipped from China all the way to Aruba. It was at Aruban customs for 4 days, so better yet it was shipped in 10 days!!!! I'm soo glad I placed my order with you guys, and since my church wedding will be in October, I will order my luxury gown with guys for sure!!

I'm not a spam, this is me; a real person! And I suggest you to order!!
Make sure you use a measuring tape and always take one inch extra!!

Love you guyssss
By Rlmyers417
2014-03-11 20:00:29
I am so pleased with my dress, the quality, price, size was perfect, everything was beyond my expectations. But most of all customer service went above and beyond to get me this dress ASAP prompt in responding my questions and concerns. A thousand thank yous wouldn't be enough! I will gladly refer any and all friends and family to this site, great product, and lightning fast shipping! Thanks JJSHOUSE!!!
Reply by JJsHouse 2014-03-12 03:39:18
Hi Rlmyers417, we are excited to hear you were impressed with us! It is our responsibility to ensure our service matches our excellent product.
By maridel
2013-09-06 04:56:10
FEATURED REVIEW
i was suprise how quick i received this, it was earlier than expected. Love everything about the dress, i made the right decision to pick this!!!! very happy