Customer Reviews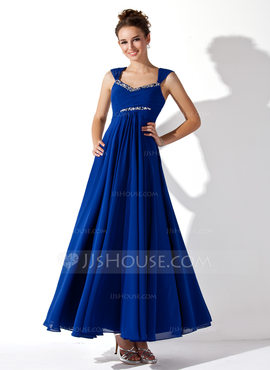 A-Line/Princess V-neck Ankle-Length Chiffon Prom Dress With Ruffle Beading
#018020927
List Price: £208.00 Save £102.00
By Georgiebest1966
2015-05-11 16:26:48
This dress just arrived, and it is so pretty, well made and prefect color. My first time buying for this site and could not be happier. Waiting for another dress to arrive cannot wait to see it. Anything like this dress I will be very happy.
By Lily45
2014-03-15 03:01:54
Hi, I got my prom dress. It is the same beautiful as the picture showed. I am so happy to own it. The length is so perfect. I bought the red color. It is so bright. Thank you so much!
By Maxine
2014-03-14 20:02:42
Just as the website mentioned, the dress perfectly meets my expectation. The customer service is considerate because they called to confirm with the measurements which I messed up. Thanks for your service!
By fonzfam
2013-10-10 07:32:57
FEATURED REVIEW
This dress fit beautifully on a very voluptuous teen. The sizing and measurement guide were correct so made for a perfect fit. The dress was built to last with no loose beading or seams. She felt like a Cinderella for homecoming. The shipping was very fast too
By Page
2013-06-15 00:15:20
FEATURED REVIEW
the dress i ordered arrived !!!the quality is fine, and it is sort of flexible and i tried the dress which i ordered in custom size, it fits me perfectly, and color is almost the same as in the picture
By becky
2013-06-10 02:08:53
FEATURED REVIEW
My dress arrived in time and the dress is gorgeous. I chose custom size and filled in my measurements. The dress fits so well. Love the dress and I will order another one soon!
By Andrea
2013-06-03 02:05:39
FEATURED REVIEW
Dress arrived earlier than expected!
Opened the box and it was absolutely gorgeous.The quality is excellent.
The fit was exactly as we measured!
Highly recommend!
Will send pictures after the ball!
By Linda
2013-04-18 20:41:06
FEATURED REVIEW
Thank you so much for your amazing service. The dress is stunning. There is a small problem with the shoulder straps but I will have a dressmaker here in New Zealand alter them for us. It is probably more the shape of my daughter rather than dressmaking. I have not ordered from the internet from an overseas country before and was quite nervous about it but I received the dress two weeks after ordering it with custom measurements as my daughter is short and plus size and we are thrilled with it. Keep up the great work and we will definitely order from you again,
Showing 1 - 8 of 8 Items
1