A-Line Sweetheart Asymmetrical Chiffon Homecoming Dress With Ruffle Beading
#3344
Product Reviews
Write a review
dne3tre
2020-02-04 18:26:30
Very pretty and good fabric
wendyjalaba
2018-05-16 07:46:51
I ordered this dress for my wedding and I love it!!!! It fits perfectly and it is beautiful. It looks just like the picture and the quality it very good!!!! Thank you, JJ'S House!!!! :)

mscathyskids
2017-04-22 15:13:02
Beautiful...may need tap for top depending on how full busted.
chersonwedding
2017-03-18 08:04:53
Received the dress promptly. The beading in front seemed like it could easily come out though, so you have to be careful about this dress. I had to take in the bust area a little (I have small Asian boobs) so that the dress fits better, so I took it to my tailor. It fit me well after that. I bought this dress to wear at my wedding dance because I wanted something really casual that I didn't mind ruining after, but I wouldn't recommend it as your main wedding dress because the fabric looks a bit cheap. Overall, am happy with the dress for the price and would order from JJ house again, since it was what I expected.

davina
2016-10-14 06:51:07
Loved this dress!! I wore it to a wedding where all guests wore white and had loads of comments. I felt great in it all day the quality is really good and I can't wait to wear it again!

Tllang87
2016-02-09 19:19:50
I love this dress! The only reason I gave it a 4 star and not a 5 star is because when I received the dress the front "v" was too wide which showed entirely too much bust. Non the less a little tweaking from a seamstress and it fits perfectly!!!! Would definitely recommend!!!!
marylance
2015-06-17 07:35:07
The dress was pretty but I am tall and should have measured and got a custom fit. Just make sure you really fit into the size on the chart. The extra $20.00 would be worth a great fit.
Ruth Small
2015-05-15 23:33:24
Lovely - I ordered this dress custom made for my wedding in January this year and I was floored by how well it fit and everyones reaction. I am very short at 5ft and I was concerned about finding something that fit well and would impress my new husband. This managed both with spaghetti straps to make me feel more secure on the day.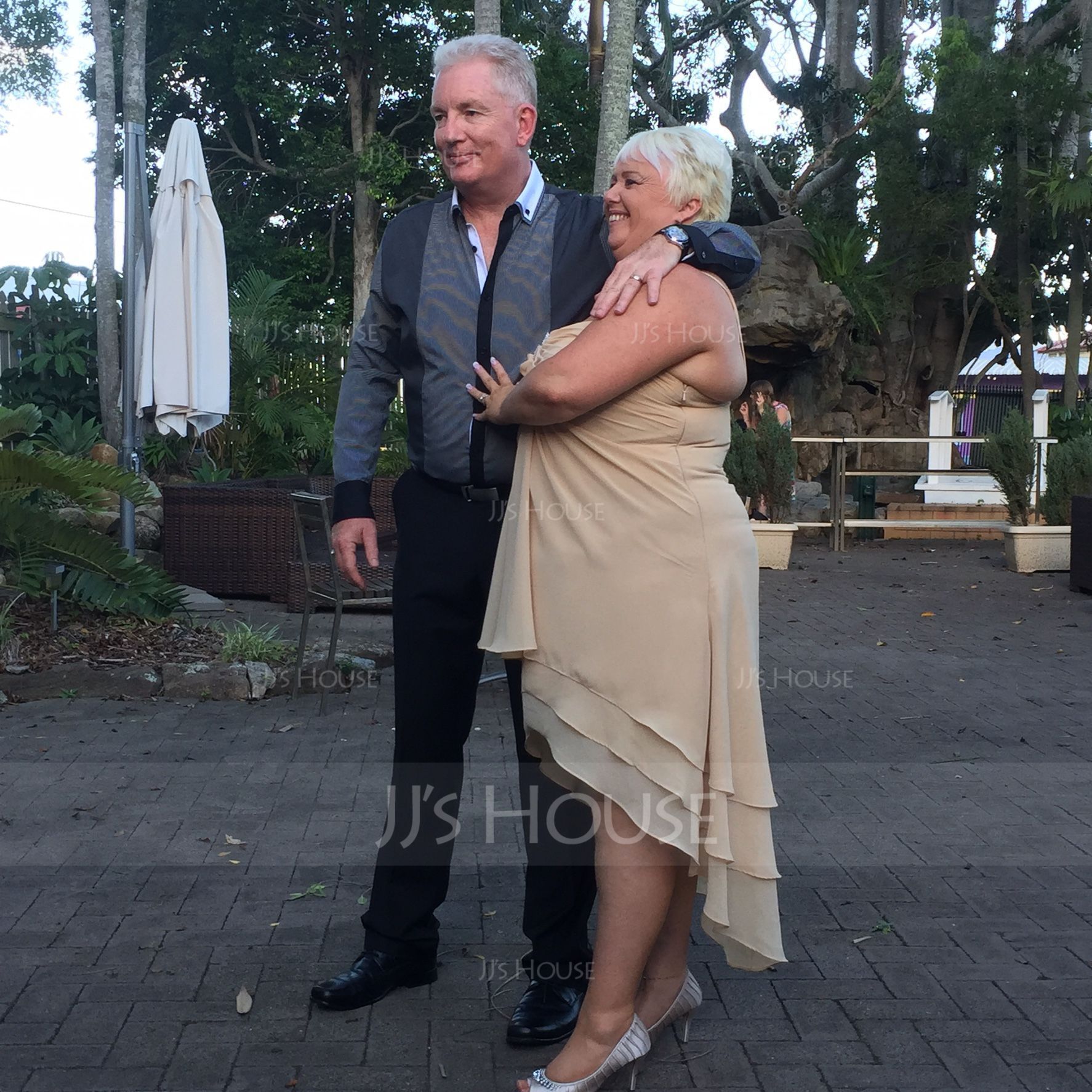 carolinehasler
2014-09-24 10:11:10
Just perfect. Will order here again.
Wonderful quick Service.
ann.neverova
2014-08-14 02:23:17
Beautiful dress!! I choose it in a red color. Phantastic! Good job JJsHouse! Thank you too much! I tried it on and I really enjoy it!