A-Line V-neck Floor-Length Chiffon Bridesmaid Dress With Ruffle
#90204
Product Reviews
Write a review
Mikaela Krottner
2019-07-13 06:53:20
This was a really good purchase. The process was pretty simple, the quality good and delivery was quick. I ended up ordering the custom fit even though it made me really nervous because of the no return option. I was a bit worried about the length, I wasn't sure if they would add in the extra two inches or not so I shorted my hollow length by an inch just in case. I wish I had left it in now, it's right at floor length for me which ended up being perfect as I'll be wearing flats for the wedding but I might have been a little short if I needed to wear heels. It fits really well though and feels good so I would definitely recommend the custom cut if you don't fit in very well with any of the standard size measurements.

Vicki
2019-05-07 07:26:58
I ordered this dress for my friends wedding. I just love it. I ordered a custom fit and it fits very nicely. I love how flowy the bottom is. The stormy color is just gorgeous! Great quality and fast service for a custom item. Thanks JJ's House. I would definitely recommend this company to anyone.
Looks even better in person. Good quality. Would suggest ordering the next size up as they are very small sizes.
kats128
2018-09-28 04:50:11
The dresses looked amazing

kats128
2018-06-09 05:46:24
All the dresses were beautifully made and fitted perfectly thank you so much the bridesmaid look amazing
gilli-clark
2017-10-10 01:32:05
Bridesmaid dresses are beautiful. Made to measure fits really good, Well made and excellent service. Thank you
gilli-clark
2017-10-10 01:30:08
Bridesmaids dresses are beautiful. Fab service and well made. Thank you so much. Will recommend you
Megan Smith
2017-08-31 10:00:51
This dress was perfect!!! I'm only 4'11 so finding dresses is difficult for me. I was nervous to buy online but I'm so glad I did. Shipping was so fast too! Definitely recommend custom fitting.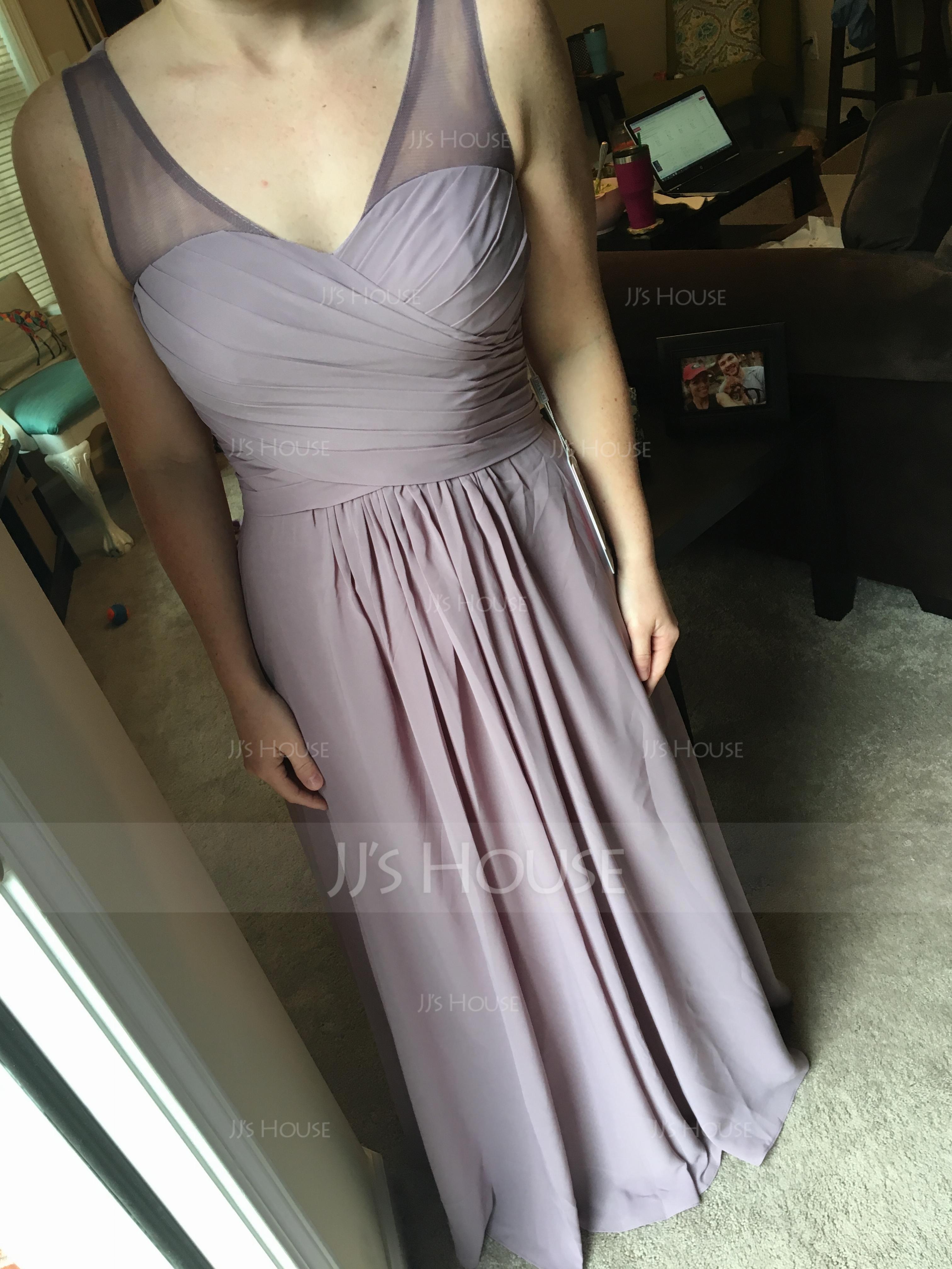 The color is perfect for my sisters wedding...I didn't expect the dress to be so long, as they add two inches to account for high heels or wedges to be worn underneath. Unfortunately, I can't where either so I need to get it hemmed now...

AmandaLynnKey
2017-07-11 16:25:45
The sizing was larger than I measured. The fabric is an ok quality but for just over $100 I suppose it's a good value. Shipping was very fast. I wish the "hollow" length varied based on the size chosen.