Customer Reviews
Artistic Nice Hanging Glass Vase
#128048471
List Price: £6.00 Save £1.79
By gamofah
2015-11-08 16:29:25
This centerpiece is very beautiful. ..light in weight and carefully packaged
Does not include the accessories but still a good bargain for the price

Love It!!!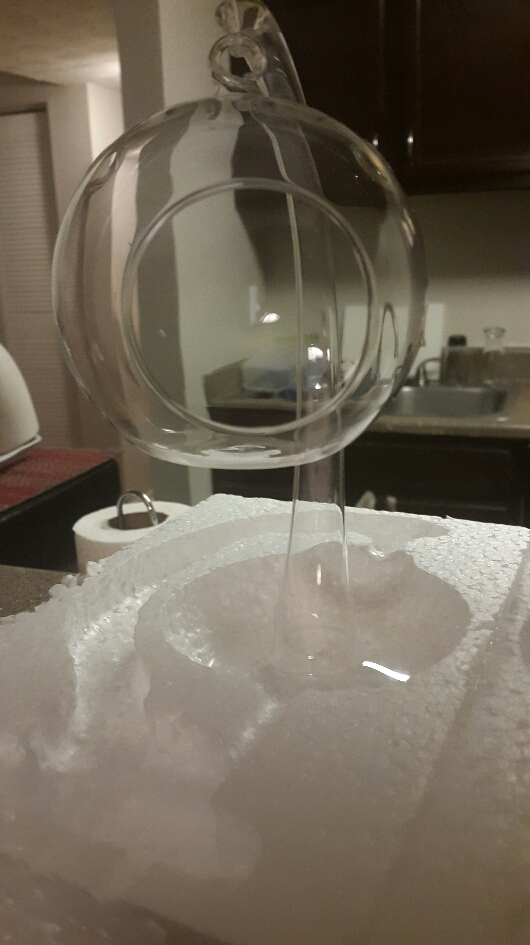 By pat_mckenzie46
2016-08-11 04:38:58
I am so pleased with these glass vases, they look beautiful and when they are dressed with sand, battery candles etc., they are brilliant and so expensive looking. Excellent price and speedy delivery. First class company to deal with, communication on another item was most helpful, can't praise them highly enough. Thankyou for all my past, present and most definitely future items. Patricia McKenzie
By sherryj23921
2016-08-07 20:31:08
These little centerpieces are adorable and exactly how it is pictured and described. They are very light in weight which is perfect for me, so make sure you handle them with extra care. The packaging of these vases are great. They arrived completely undamaged. We will be using them for our fall wedding and I will update with photos. I highly recommend them.
By chiley3
2015-08-09 08:11:30
I ordered one to see the item in the flesh. I am very happy with the product, it is really pretty and delicate. I have since placed another order for the amount I need for the wedding day. The delivery was very quick, and the packaging was excellent.
By jackygoulart
2014-09-10 13:40:50
Adorei !!!!! Chegou no tempo correto. Obrigado.
By rstoupe
2014-08-10 19:05:49
FEATURED REVIEW
Very happy, safe arrival of my purchase, going to make an awesome centrepiece for my wedding guest tables!!
By rstoupe
2014-08-07 17:50:19
Very light weight, packaged for transit very well, received in tact! Quick postage and perfect or my centrepieces at my wedding! Thanks very much!!
By ppurdy
2014-07-17 23:40:23
These are so beautiful they were packaged nicely and will work wonderful for my table center pieces. I am very happy with the time it too to get them. It came within four days. I would purchase for you again . Thank you for my order.
Showing 1 - 8 of 8 Items
1