Ball-Gown V-neck Floor-Length Tulle Prom Dresses With Beading Appliques Lace
#75969
Product Reviews
Write a review
gracielaralee
2019-09-28 08:43:57
I didn't have the correct foundations but it still looked great!!!! Can't wait to wear it!

gaby.melendez
2018-05-05 14:12:58
I was a bit sceptical about buying a formal dress for a wedding I was the maid of honor. I am so happy I did it. I loved the dress! it fitted perfectly, excellent quality and handicraft, extremely elegant. I ordered custom size and was perfect, just needed to reduce a bit on the top. Highly recomended and now a friend is buying a quinceanera dress too!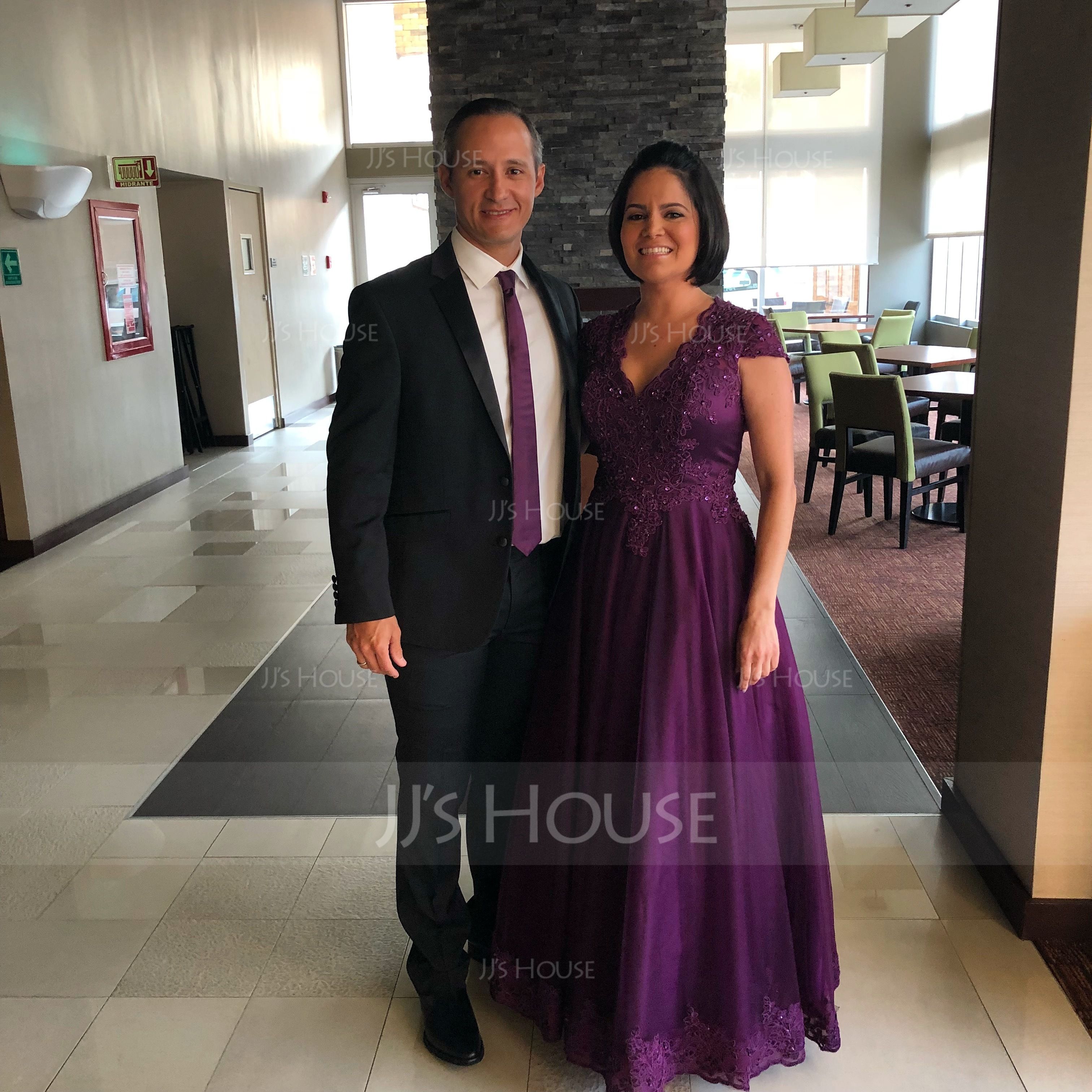 rebeccahoffman1988
2017-10-07 05:16:44
Beautiful dress and fantastic quality. I was really nervous buying something on line, but jjhouse were brilliant and messaged me back as soon as possible. Great customer service and every body loved my dress! Thank you so much !

Stacy
2017-05-13 14:57:58
I was nervous to order a dress online but did not want to spend the outrageous prices locally. I am so glad that I ordered from JJs House -- the dress was perfect for the occasion and I got so many compliments. We did a custom size and it was just a little big in the waist -- I had it tailored and you could not even tell due to the dress being so well made. It was much heavier material than I expected and I was pleasantly surprised at the construction and the ease of ordering and FAST shipping -- I will order from JJs House again!

Nina0176
2017-04-24 11:56:17
We purchased this gown in white and it was absolutely beautiful. The quality exceeded our expectations. Also we did custom measurements and it fit perfectly. We will definitely be ordering from JJ's House again.

Julia
2017-03-29 16:34:15
Just received my dress today. I was really hesitant about buying a dress from jjshouse but it was the best decision I ever made. I now have the perfect dress for senior prom and the fit is perfect! I definitely recommend this dress.
O Avila
2017-03-03 12:30:00
At first, I was very skeptical but after reading the reviews I finally made the decision and I don't regret it. It's a beautiful dress that my daughter wore for her Sweet 15. She received so many compliments and she looked amazing. Will order again.

hor-95
2016-12-08 23:01:27
I ordered this dress in black. it arrived on time. the dress looks amazing. Everybody was telling me I look like a princess. It has made from a very high quality and the sewing is perfect. I will always order from your website. Thank you
mctrimarchi
2016-10-10 14:56:48
This dress is GORGEOUS! I ordered it in fuchsia, and wore it to my daughter's wedding. I received so many compliments on my choice of gown and the bold color.

I ordered a custom size, and the dress fit perfectly in every way. Additionally, the materials used in the making of this dress were premium quality, the sewing was perfect down to the last seam, and the final product was flawless.

At my recommendation, my daughter's mother-in-law and grandmother-in-law also ordered their dresses for the wedding from JJ's House. Actually, her mother-in-law ordered two dresses. All three were beautiful and beautifully made.

JJ's House gets my highest recommendation. If you are on the unsure at all or looking at other websites; stop waiting, stop looking, and buy your dress from JJ's House! You will not be sorry that you did.
Kikilecarpentier57
2016-09-11 09:57:30
All 5 of the bridesmaids bought their dresses form JJ's, and they all turned out beautifully. They all used custom sizing and had to have very little alterations. All dresses were received with in 2 weeks.