Empire V-neck Floor-Length Jersey Mother of the Bride Dress With Ruffle
#58418
Product Reviews
Write a review
ctrevmom
2016-07-08 18:45:10
jgrimes5
2016-01-17 11:41:38
I was looking for a dress to wear to my son's wedding in December. The Regency color was very rich looking, the 3/4 sleeves very comfortable and the empire V-neck very kind to my matronly figure. The jersey dress felt extremely heavy when I opened the bag, but did not feel heavy at all while wearing it. I am a little over 5'6" tall and did have to shorten the hem a couple inches. I felt very good wearing this dress and will definitely purchase from here again as the need arises!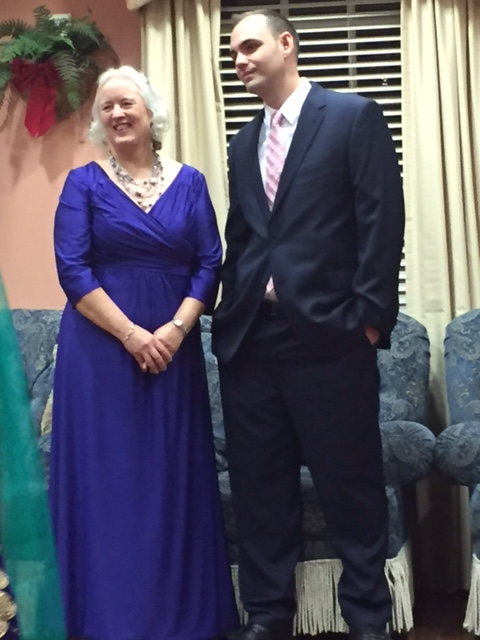 invalid_address
2015-12-13 05:43:02
grannysal44
2016-10-02 12:03:42
I ordered this beautiful dress for my granddaughters wedding. It was exactly what I expected, fit perfectly and I got so many compliments on it. Thank you for the perfect dress and loved the color, which was a ocean blue. This picture does not show the color that I bought but just look for Ocean Blue.
Thanks again for helping to make this day even more perfect.
Shirley
mygirl68
2016-06-16 06:54:22
Even though there were some concerns, the manager at JJshouse did their best to be accommodating. And I can say that they make a dress to order and send it as quickly as possible. I appreciate them wanting to please the customer. Thank you
a.sheafe
2015-11-10 05:41:16
This is my second purchase from JJ's. The first purchase was flawless, too. This dress is lovely, flowing, comfortable and flattering to a pear shaped woman like me. The service, is excellent. It came in 10 days.
slsheridan
2015-10-27 16:31:21
I sent in custom measurements for this dress and it fit perfectly and I received many compliments. I will order from here again without hesitation. Not only was it a perfect fit, I loved the material and the color.
daisy_djos
2015-07-29 01:22:30
I bought this dress for my mother. The ruffles are the main decoration of the dress. The 3 quarter sleeves make the dress looks very elegant and classic. She will wear it on my wedding. Thank you jjs house.
Jenny
2015-07-27 20:13:45
The V-neck design makes the dress very special. I like the dress very much. The dress fits me very much. Thank you for helping me to choose the size before I bought the dress.
Ada White
2015-07-27 18:30:50
The dress is simple. And it is made of jersey. The dress is the one I want to buy. Today, I received the dress. It is very nice. And it fits me well. Thank you!