Customer Reviews
[Free Shipping] Fabric Swatch — Single Color in 4 materials
#033066283
List Price: £5.00 Save £3.39
By leannam130
2017-01-22 21:23:03
On time delivery. Some colors look quite a bit different than on the computer screen, so I'm so glad I ordered color swatches in all my favorites before I picked one.
The size of the swatch is big enough to actually visualize it.
Also, it's so good to have all the different fabrics to compare, because their color varies a lot depending on the material!
Thanks JJ's!

By anelid7
2017-01-22 10:59:21
Perfect way to see the color and different material that the dresses are made of . Also great for comparing colors, without having to refer to online.

By tinytose87
2017-01-21 15:52:11
Getting the swatches was such a good idea! The color I though I wanted was totally different when I got the swatch. I would have ordered the wrong color without them!

By Marcy
2017-01-19 09:53:12
These arrived faster than I expected. They helped A LOT. My original choice for an accent color was Lilac, but it looked too pink for the material, so I chose Lavender instead. Seeing the swatches in person helped me choose the colors I wanted to fit my purple-themed wedding. These are highly recommended before placing orders.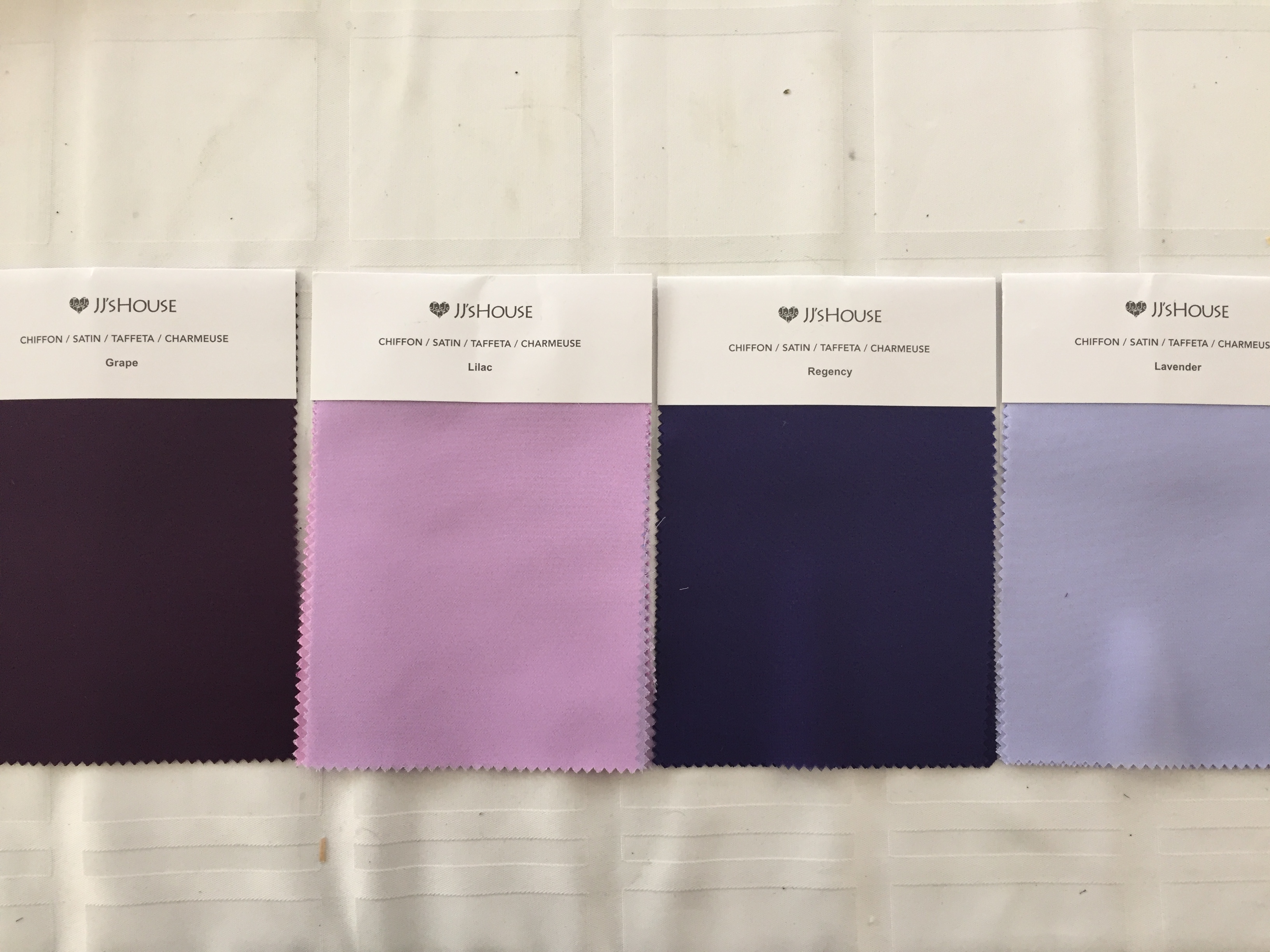 By kendragjulian
2017-01-18 07:09:25
I ordered my fabric swatch in grape...its stunning. We are now getting ready to order bridesmaid dresses in the same color. Also, the fabric swatch was shipped very fast. Highly satisfied.

By amyvanhove
2017-01-18 06:16:20
Swatch came quickly and was the color I expected based on the photos. It is nice having the different fabric types.

By emailmsmelissa
2017-01-17 18:23:20
So nice of them to do this and actually see the color in person in all difffernt fabrics. So happy I did it. It also arrived so quickly!!

By Rebecca Henderson
2017-01-16 07:44:52
By jjshouse
2017-01-15 09:01:38
Excellent sample in chiffon, satin, taffeta and charmeuse. Really helps to get an idea of the final colour. Would recommend to get a sample before ordering the dress.
This was the champagne colour and it's lovely and light.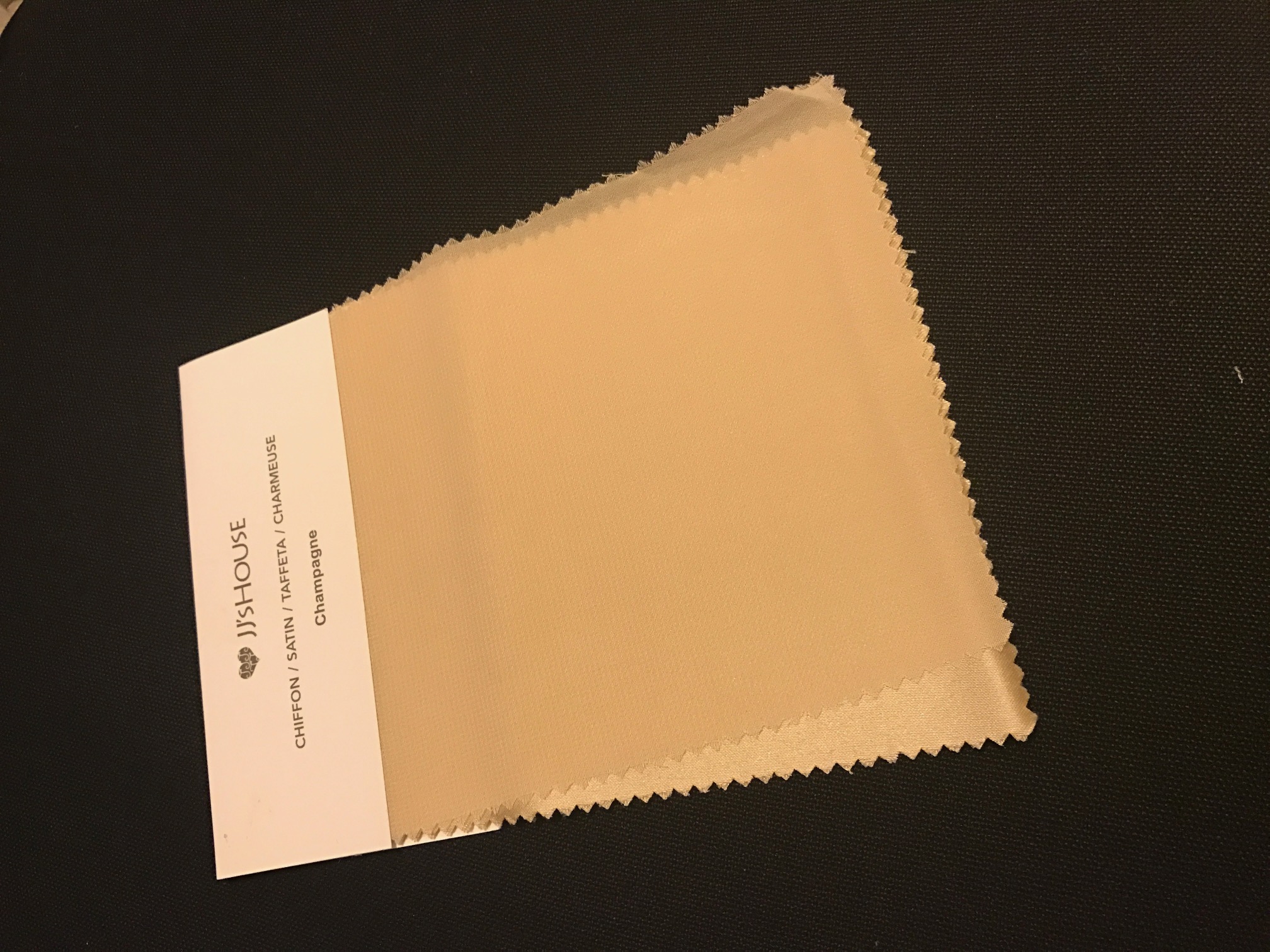 By claudiaandrews94
2017-01-13 06:32:34