Chiffon Floor-length Sweetheart Side Ruched Bridesmaid Dress
#58123
Product Reviews
Write a review
srodrigu707
2016-06-28 14:26:13
Maria
2016-04-26 20:51:21
Jaci Ratliff
2016-02-29 18:50:40
Sandy Mull
2015-12-15 19:07:30
I purchased this dress for my granddaugher, AJ to wear to her homecoming dance in September. I was totally impressed with the workmanship on the garment, and she LOVED the dress - so much so that she wanted to wear it again to the military ball in December. We added a black sash and some black jewelry to change it up a little, and she looked beautiful.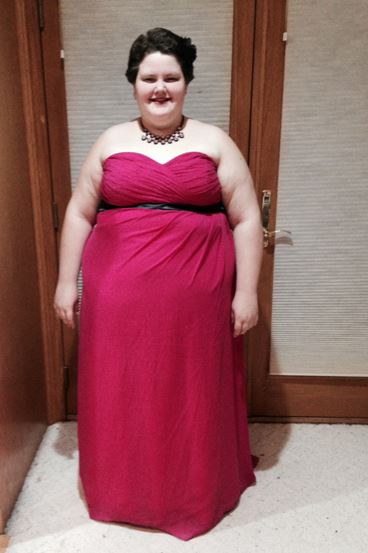 patricia.rodriguez
2017-03-19 13:26:04
Fast shipping!! I contacted them, as I ordered my dress a week and a half before the event
jaci.ratliff
2016-02-28 18:45:34
Very pretty!
It's perfect for my sister's May wedding!
Fabric is smooth.
Fits very well - sizing chart was very helpful!
Priscababe
2015-11-19 17:56:06
Hi, JJhouse

It is a perfect dress. It fits me well. Dress is the same with one on the website. It is in the good quality. Good service.

I will buy more dresses for JJhouse.
Tina Adams
2015-11-10 00:32:01
I will wear this remarkable dress on my sister's wedding ceremony.It is the first time that I purchased a dress from JJshouse,and I am very satisfied with the service as well as the quality of the item.Thanks.
helencrawford62
2015-05-02 04:01:53
OMG the dresses were absolutely beautiful and the customer service team are amazing i had to return 3 out off 5 and just because of the sizes but a part from that i will buy more from hear in the future thanks jjshouse x
Nicola_Sanders
2015-01-06 00:34:09
Hello, JJsHouse

This classic strapless design caught my eyes and I decided to order the dress for my bridesmaids immediately. The dresses have already arrived. My bridesmaids have tried them on and they all look pretty.

Wish you a bright future.