Customer Reviews
Sheath/Column Off-the-Shoulder Knee-Length Taffeta Mother of the Bride Dress With Appliques Lace Cascading Ruffles
#008005949
List Price: £330.00 Save £214.00
By Trista
2016-04-26 20:50:25
My daughter wore this to prom; she loved the fabric and the dress fit perfectly. Great quality, and it came quickly! Will definitely be ordering again from JJ's House!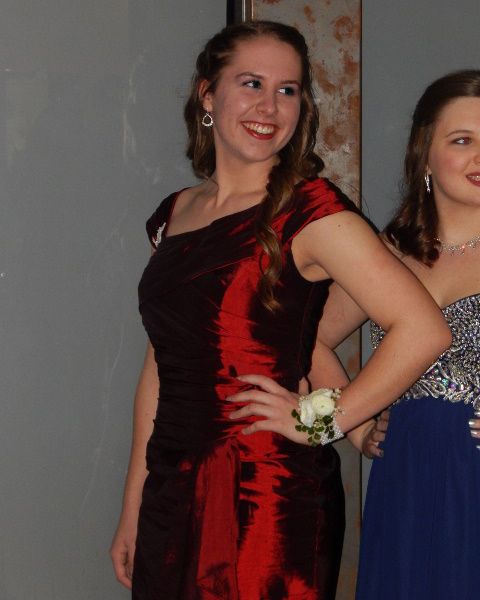 By fborto
2013-10-02 18:37:42
FEATURED REVIEW
My name is Maria and I wanted to buy a special dress for my daughter's wedding.
I found JJ's house website and saw their gorgeous dresses for amazing prices. I almost did not believe it.
Too good to be true, I thought.
Then, I selected some models and as I was still not sure about the website and which dress to choose, I decided to contact a person at the chat room to see if it was not a scam.
This was the best thing I did - not only the person assured me of the security, honesty and professionalism of the company, but also helped me, by giving opinion about the models that would better fit me, by checking my measurements.
Needless to say that I loved the dress when I put it on! Very classy!
The taffeta material, the dress style, the ruffle appliques and in special, the quality of the sewing were done in perfection! No threads are visible; everything is hidden under the lining.
I received the dress well packed and protected and the mail was delivered as the website promised.
I recommend J's house website for my friends and anyone looking for a nice and elegant dress and I am sure I will come back to purchase more.
Finally I would like to thank JJ's house for making my life easier in finding a beautiful dress with an amazing price to my daughter's wedding.
Sincerely,
Maria

By Bevmoore321
2015-10-06 07:21:40
The dress was for my sons wedding. I was really worried after reading the reviews but . . . The dress was beautiful. The fit was perfect. I plan to continue to order from this company.
By dcabral
2015-09-21 10:13:26
By april777
2015-05-26 13:07:35
I bought this in red -- the construction was excellent - it was everything I thought it would be
By rubyvoisey
2015-04-29 17:28:06
this dress is everything I wanted.i love it
By alexis10
2014-09-03 23:06:41
Attn: Customer Services Dept. Love my dress, but need exchange for next size. I normal wear 14 sent for 16 still does not fix properly. I would like to return for size 18. Thanks
By petulamcp
2014-04-25 12:26:42
I ordered this dress in lilac. I paid the extra for the made to measure option and was not disappointed. The dress fits perfectly. The only thing I was disappointed in was that I expected the dress to reach my knees. The dress is definitely above my knee. However it is still a beautiful dress and I can' t wait to wear it to my niece's wedding in May. After I ordered the dress it only took 3 weeks from start to finish to reach the UK. Import charges cost £24. So beware that this is an extra cost. In summary, good price for a made to measure dress that I do not expect any of the other Wedding guests to be wearing.
By mzsandra1963
2014-04-25 08:06:34
I absolutely love my dress. I was concerned ordering my dress online so I ordered early in advance (just in case) I wasn't satisfied with the quality. I was impressed with the quality and the custom-fitting is perfect!! I advise going with the custom fitting if your proportions are not aligned with the standard dress sizes. I chose the Grape color and can't wait for the wedding in July!
By Nancy H
2013-09-27 03:27:59
FEATURED REVIEW
I give JJ's House 5 stars because their service and the dress was perfect! I had questions that they answered quickly. My dress came on time and was exactly like the picture. I gave them my measurements and the dress fits perfectly, very pretty material, seams are perfectly sewn. Wearing the dress in two weeks for my son's wedding. I am so happy that I ordered from JJ's house!