Out of Stock
Trumpet/Mermaid Illusion Sweep Train Tulle Lace Wedding Dress With Beading Sequins
#83689
Product Reviews
Write a review
Beth Austen
2019-04-29 05:56:53
Ordered a standard size 12, as I thought that the sizing might be a bit bigger. It was perfect size & didn't even need a dress fitting! In love with it so much, the detail is amazing and exactly as the photographs show! Thank you so much!
I also had a tiara which I didn't wear on the day which was from here under 107521!

Amy Leach
2019-04-01 01:20:12
Very satisfied, of course I was nervous but I after reading so many good reviews and the great prices I could keep from taking the chance. I'm very happy! I chose custom size due to me haveing larger hips and smaller chest. I had sent question in messages and received prompt reply. Unfortunately I did the measuring myself and I did it wrong.
** I highly recommend you get a seamstress to do them* I was off in the hip area so I had sent smaller measurement. MY FAULT..she measured dress and it was exactly what I requested. But it is getting fix. Remember brides it is EASIER to alter to make smaller than it is to make BIGGER !! I knew this and still messed up. I will post picture soon wedding is 5/3. It is beautiful. It is lined and held up well with me tugging to put it on. I've bought pricey prom dresses from high end stores that were not as well made as this. My favorite part is the back and neckline gives it the sexy yet classy look. My seamstress was relived that there was no need to alter the top half due to the sheer lace. But do not be afraid to order, no it is not a 3,000$ dress but it also doesn't weigh 20lbs by itself. I bought an awesome 9$ personalized cake topper also that I love also. Ordering my flowers and shoes today! I wish you all a wonderful wedding and joyful marriage !!
Megan Richmond
2018-07-13 06:25:28
I ordered a custom size and it fit wonderful!! It was a bit large in the chest but I am getting it altered to fit. Which is a first for me because I have a very large chest. I absolutely love this dress and the quality is amazing. I will update with photos but I cannot express how lovely and fast the shipping was. I had my dress in less than a month!!! Great quality too. It was not a super heavy dress which I love.
Beautiful dress! Definitely recommend custom size, it fit perfectly! Wearing it with:
https://www.jjshouse.co.uk/High-Quality-Rhinestone-Alloy-Tiaras-042058496-g58496
https://www.jjshouse.co.uk/Women-S-Sparkling-Glitter-Chunky-Heel-Closed-Toe-047121088-g121088
for my beach wedding in july...
flower girls outfit...
https://www.jjshouse.co.uk/A-Line-Princess-Asymmetrical-Flower-Girl-Dress-Lace-Long-Sleeves-Jewel-With-Flower-S-010092135-g92135
https://www.jjshouse.co.uk/Girl-S-Round-Toe-Closed-Toe-Mary-Jane-Leatherette-Flat-Heel-Flower-Girl-Shoes-With-Satin-Flower-Velcro-207112540-g112540
https://www.jjshouse.co.uk/Rhinestones-Tiaras-198127354-g127354
my bridesmaids and flower girl are having these flowers...
https://www.jjshouse.co.uk/Round-Satin-Bridal-Bouquets-Sold-In-A-Single-Piece-123129740-g129740
THANK YOU JJS HOUSE..... LOVING YOU TO BITS!
eddiespaghettilhasapasta
2016-11-13 18:21:30
Really love this dress good quality a little bulky around the waist and a little to big around the waist but luckily my sister used to be a seamstress and can help me with that!! All in all it looks just like the photo and can't wait to walk down the isle in it
sasharna_109
2016-10-14 08:14:51
Ecellent buy. Dress fits perfect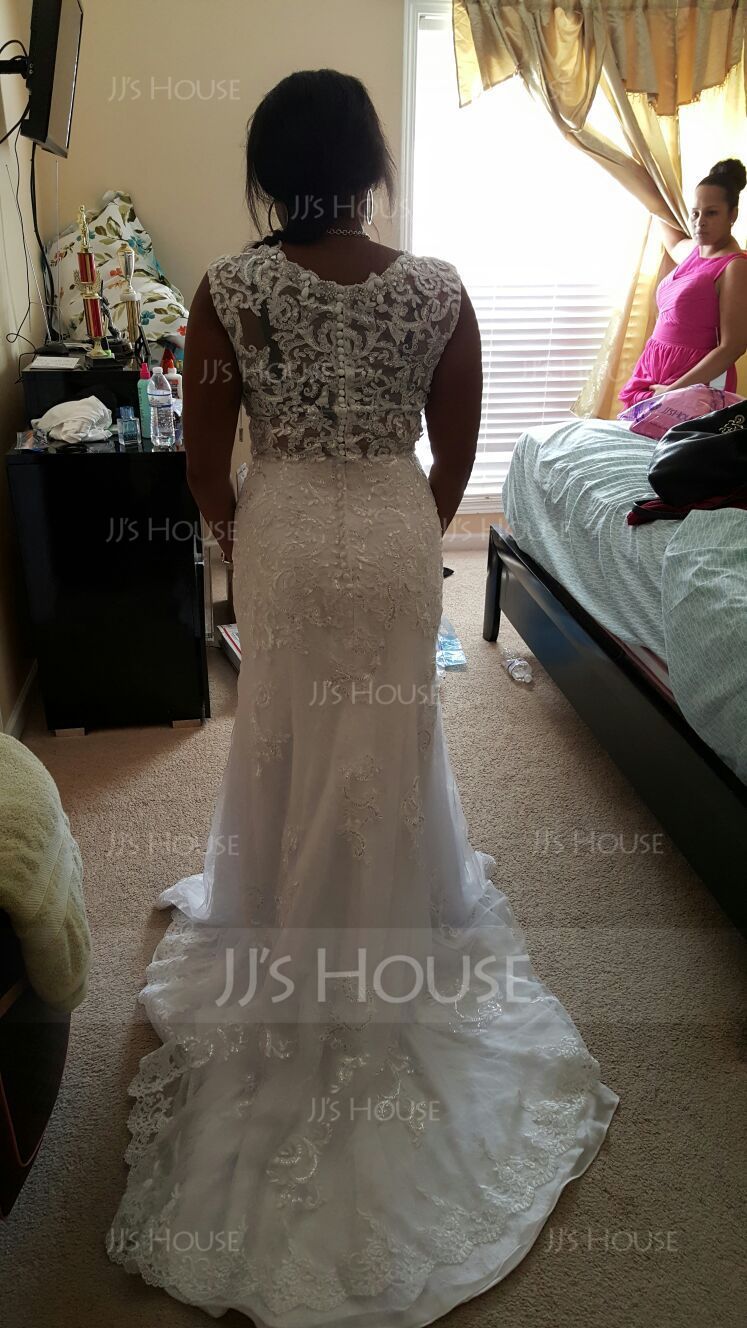 Fame Clabaugh
2016-05-27 02:48:30
Thank you so much, JJ'SHouse.

I loved the dress very much !!!

I just received it today.

The quality of the dress was very good.

And I loved the shape of the dress.