Trumpet/Mermaid Scoop Neck Floor-Length Tulle Lace Evening Dress With Beading Sequins
#105897
Product Reviews
Write a review
Jacqueline DelGiudice
2019-10-01 05:13:00
This is my 2nd time purchasing a dress from this company and I have to say I am so satisfied with my purchase. The first time I ordered was for my wedding and the dress was amazing and now I am standing up for my best friends wedding and the dress again is so beautiful . On both occasions I ordered custom sizing and when my dresses arrived they fit perfect so if anyone is scared that the dress will not fit don't be you will not be dissapounted..I have recommended jjshouse to friends and family and I will continue to do so
Emine
2018-11-16 04:31:00
The dress is amazing. Very quick delivery, perfect fit and a lot of compliments. Thank you JJs House. This is my second time buying here and both times you's have made me happy. I highly recommend it.
Meghana Jayakumar
2018-05-29 10:39:21
I received the dress in a perfect condition!! Initially I wasn't sure of ordering a formal dress online that too with custom fittings but i was surprised that it fit like a glove :-) Got so many complements for the dress I will definitely order more formal dresses from JJs.

angela.kim0464
2018-05-16 10:15:19
The dress came in perfect condition! I didn't want to get my hopes up too high because I was buying online and I got it customized to fit to my size, but this dress exceeded my expectations. The detail was exceptional and there were no loose threads or beads. The only reason its a four stars instead of five is because it didn't fit the way I wanted. When I measured my waist, they adjusted it too high on the dress to where it was sinching my diaphragm area. It still zipped because I gave myself some wiggle room with the adjustments but since my waist is smaller, it still fit tight. Overall, the dress was beautiful and I'm definitely going to be purchasing my formal dresses from here.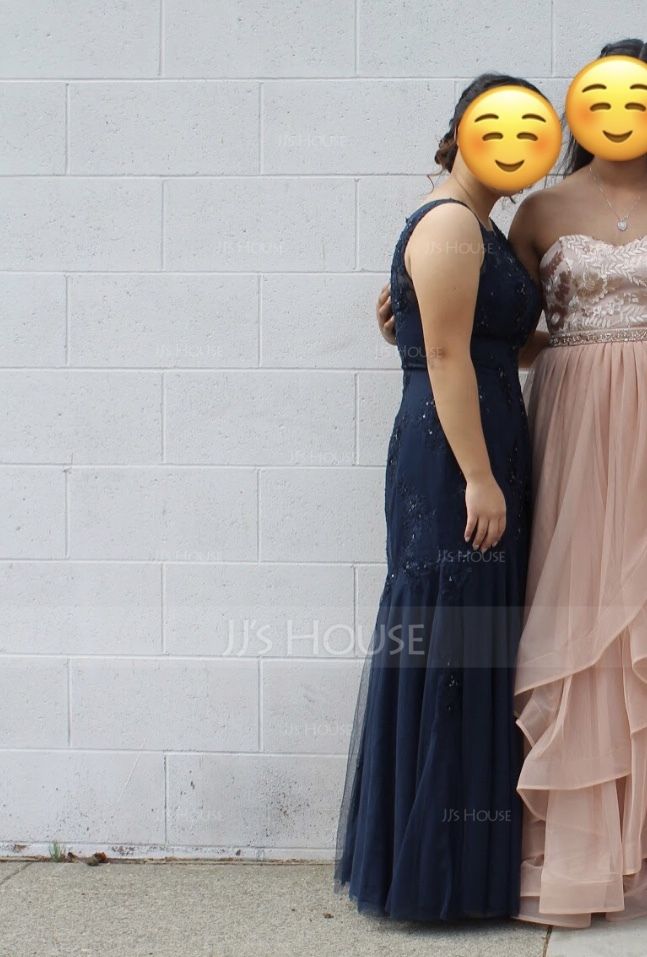 Josie Roberts
2018-02-21 02:41:37
This dress is gorgeous! Such a good price for a good quality dress! So wish I had it customised to my fit:( none of these photos do justice to how pretty it is

cantik
2018-02-12 22:54:00
Absolutely beautiful dress. Customer service is very helpful.
singleton.foulks
2017-12-04 17:42:06
This dress is beautiful I love it.
Rebecca Bombardier
2017-07-24 19:51:05
Love my dress! I ordered a custom dress and I have wide hips and wear 2 sizes larger on the bottom than my top. I took the measurements and sent them in and it fits perfectly!!!!! It looks identical to the picture and could not be happier with it! There are a few strings hanging from the hand sewn sequins and beads but that is so minor. The dress even shopped to a remote location in Australia within the delivery window. Will definitely order from them again!

Le_kal_o
2017-07-12 04:36:23
My dress is beautiful, te size is little bigger. Mas excellent material.
The ship is fast.
It is the first time I order online. I am so glad to receive the dress with good quality and nice service.