Trumpet/Mermaid Scoop Neck Sweep Train Stretch Crepe Evening Dress With Beading Sequins
#93501
Product Reviews
Write a review
lianemagz
2018-11-09 16:32:53
Great dress. Looks exactly as the picture. Good quality material. The fit is a bit loose but thats an easy fix. I will order tailor made sizing next time.
I was worried about the delivery time as I am in south africa but the dress came on time and was delivered to my door.
I received great customer service and overall this was a good shopping experience.
Paris
2018-10-17 12:27:27
Ignore the dirty mirror. I am almost 5'8 and 145lbs. I ordered a size 6 my measurements were 34 27 37. It fit well. There is a space between my back and dress right where the zipper ends so it makes my butt look weird or flat but it still looks good. Definitely cant wait to wear it.

Georgie Bishop
2018-10-08 02:58:01
Fab dress. Arrived later than expected as I didn't read that it needs 12-15 days prep before shipping. Still love the dress. I'm 5'8" and got a size eight. Fab and very comfy.
barbaratimothe
2018-10-06 11:43:18
Very good material, however the top part was a bit loose. Overall a nice dress for the money.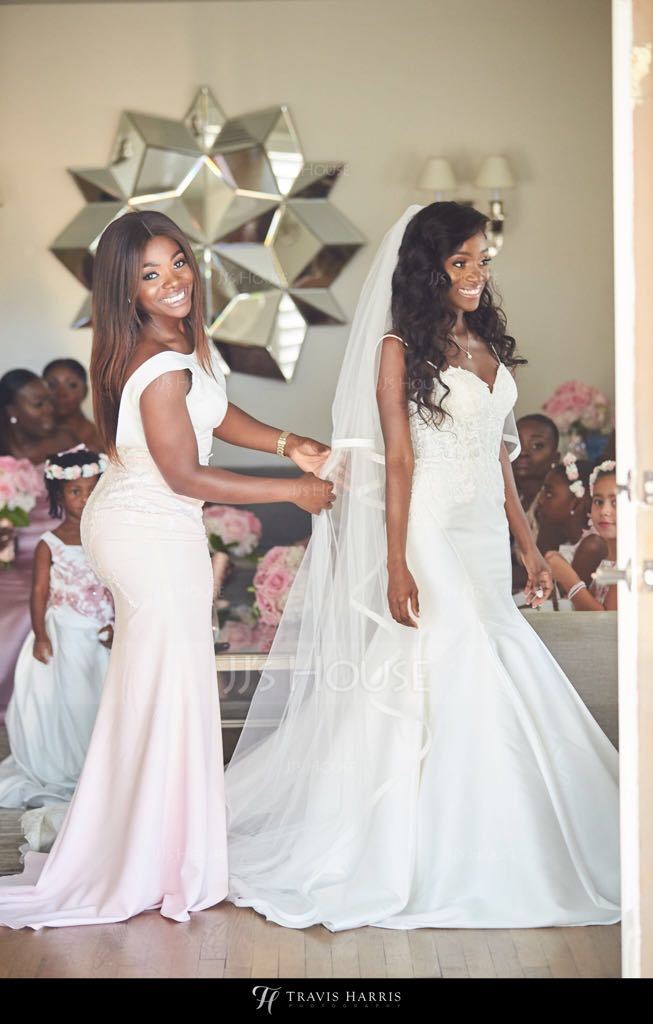 Nancy
2018-09-29 01:50:44
Overall: 4.5 out of 5.

My favorite part about this dress: the bra fits my breasts perfectly as I did choose 'custom-made' option. Fabric fits the style of the dress. I chose the 'dusty rose' colour, as shown in picture.

Least favorite part about this dress: the belt (beaded area around the waist line). Not well sewn to the waistline. Not a big deal. Sides of the hip not sewn properly too which created creases when I wore them. could be because of my measurements. Dress will look very nice without creases!

Note: Recommend custom-made and ask a professional dressmaker to measure your figure accurately. I didn't so I have to go to a dressmaker to tailor the dress. I know its a easy fix though! I wasn't too far off!
I don't recommend ordering swatches as you can't change the fabric anyway. Swatches are good for choosing the colours only. Buy when on 'sale'. JJH offers special deals on a regular basis.

Miranda
2017-03-27 02:24:19
I have to say that it is an amazing dress. I love the dress and I will order more dresses from your website. Thank you for this wonderful dress.
eva.cruz
2017-02-21 01:01:51
I love this dress! Ordered it in picture color for a reception. I can't wait to wear it. It fits perfectly! Really impressed with the style as well as the color. The quality is really nice!
rachel.hanna
2017-02-13 00:54:13
Hello,

I love the dress when I first saw it. It fits me well. Perfectly.
Wow, it is a beautiful dress. It makes me look like a princess. I have recommend your website to my friends. Thank you for this wonderful dress.
Nilsen232
2017-02-08 01:39:23
If you would like a beautiful dress with a reasonable price, I think ordering from this site is a good choice. I ordered a customized size, it fit me perfectly! I will recommend it to friends. Thanks!