Two-tier Beaded Edge Elbow Bridal Veils With Beading/Sequin
#36620
Product Reviews
Write a review
dominicanliz1
2019-09-15 21:27:35
Beautiful and elegant. Went perfectly with my gown!

skibe2001
2019-03-31 07:08:53
Material looks slightly different than picture, but overall good.the finished work is good too.
jgr-fina
2017-09-27 10:18:28
I was very satisfied of the veil, overall and it arrived on time

dreese79
2017-05-05 02:57:19
I wasn't sure about this veil initially but after placing my order and receiving it in the mail, I found that it went perfectly with my dress! I saved SOOOO much money with this purchase! I would definitely recommend this site for brides looking to save $$ AND still look beautiful ❤️❤️❤️
sroggema
2017-03-06 20:40:13
Not as soft as some in the bridal shops. But matches her dress perfectly.
hlilwillie
2017-01-29 07:41:01
This veil was the perfect veil for my fall wedding. It is very well made and perfect for any bride.

Chrho123
2016-05-07 05:34:24
Veil arrived quickly, faster than expected. Great price, exactly what I was looking for.
retchelannsulleza26
2016-04-04 11:37:30
This item is Amazing ! Excellent job jjs.
order.invicta
2015-06-21 06:03:37
I really liked it altough I've ordered Ivory and got a white one...still it is really nice and full with details, very good buy!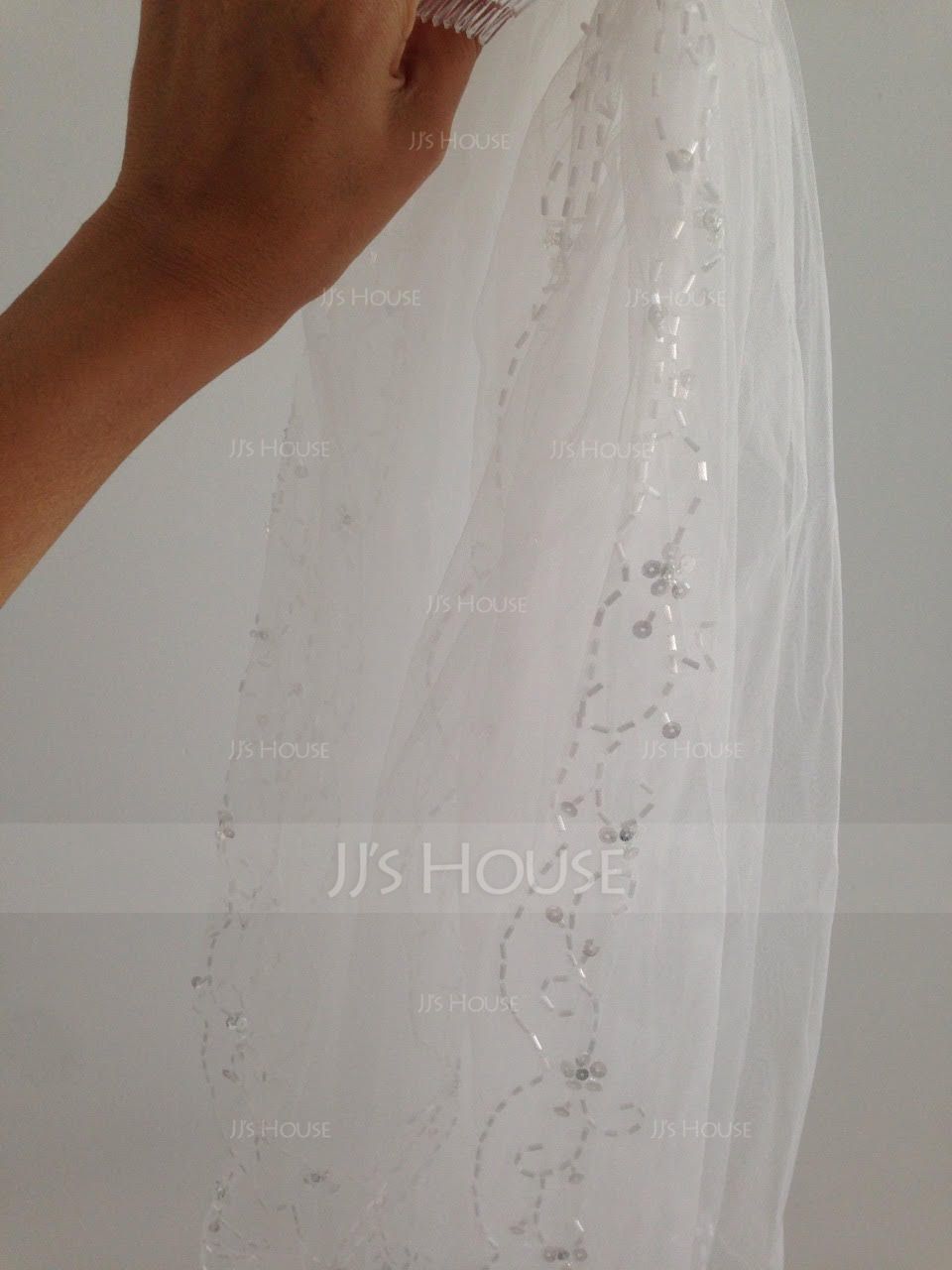 jenniferdawson32671
2015-05-18 09:06:15
The veil was perfect. It went so well with the dress.