Customer Reviews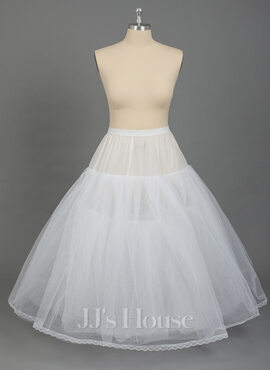 Women Nylon/Tulle Netting 4 Tiers PLUS SIZE Petticoats
#037067023
50% OFF /
List Price: £39.00 Save £20.00
By KHAZELK92
2016-09-14 07:28:14
It fit perfectly, shipped quickly, and made my wedding dress flow perfectly! Will definitely fit perfectly!

By robynjerry23
2016-04-28 07:51:42
Absolutely PERFECT for my wedding. I could not be happier with how this petticoat turned out. I'm a size 26 and this fit me perfectly.

By luvhorses9900
2015-09-02 19:14:18
Just what I was looking for. I didn't want hoops. I chatted online and person was extremely helpful. I am very pleased with purchase and product!

By micgross33
2016-07-17 08:00:08
This was the perfect puff I was looking for.
By ShatteredPorcelain
2016-03-12 09:08:38
Very poofy. Just what I wanted!
By phelisha45
2016-02-06 05:00:27
Love the way it makes the dress flow
By trudysmith1984
2015-12-21 09:44:21
Just what I want goes great with the dress very fast delivery
By layla.180
2015-12-07 01:19:31
Great service and fantastic delivery
Showing 1 - 8 of 8 Items
1