Women's Lace Stiletto Heel Peep Toe Platform Sandals
#66876
Product Reviews
Write a review
nikki_rulz66
2017-05-08 09:36:16
SeaSun
2017-03-30 06:21:28
I am really happy with my shoes... The shoes came sooner than expected. They fit a little big but I have small feet (4.5 to 5 US size). I ordered size 35 which is the smallest size. They were shipped with out a box but it was packed in a string bag and in the bag each shoe was packed in their own individual clear bag which is great because once you wear the shoe, you can replace them in each individual bag without risking the bottom of the shoe dirtying the other shoe. :) The only down side for me was, my bank charged me an international purchasing fee. :( I recommend before ordering to call your cc or bank and see how much they will charge for international orders.

kingnatasha22
2016-05-28 21:13:00
I absolutely love these shoes. I can't wait to wear them at my wedding. They are just stunning. They fit perfectly, as per the measurement guidelines provided by JJ's House. They appear to be good quality and arrived promptly in the mail. They were packaged to ensure each shoe was protected to the best it could. They are just gorgeous and I love them.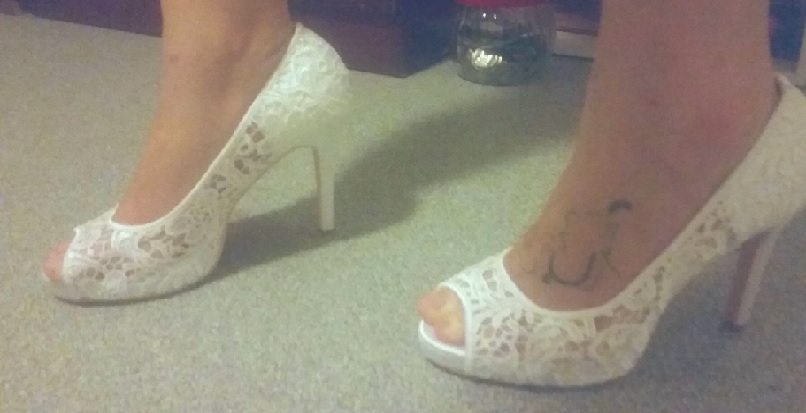 Tycohn_H.
2016-05-04 02:07:19
Kathrin
2015-07-20 18:15:47
Elizabeth Dreke
2017-03-10 14:23:49
Fits well and look better thelan the pictures. Excited to wear them for my big day!
rbn62
2017-02-12 04:44:58
Very pretty and well made. Arrived on time. Runs a little big
leslie_tu_2
2017-02-11 05:30:07
Really pretty, great quality and fast shipping. Very happy with the order and can't wait to wear on wedding day!
emailmelanieevans
2016-11-26 05:32:30
Beautiful and comfortable. Shoes fit exactly according to the sizing chart- strongly suggest going based strictly on the measuring, not your current US shoe size. Material is gorgeous and seems durable. Matches my wedding dress perfectly.
maureenmurphy3
2016-11-15 23:53:19
The shoe was excellent, once the right size arrived! They are not true to size chart; and I ended up having to downsize twice from my normal size to actually get a pair that fits. Not pleased about your return policy as I feel longer than a week should be allowed for returns. However, the shoes were beautiful, and comfortable an your markdown prices made them affordable.